Access to the chairside milling with flexibility and peace of mind.
Patient expectations regarding tooth replacement are increasing when it comes to esthetic and treatment duration. With the Neodent Titanium Base for Cerec® access to the chairside implant-borne workflow and offer to your patient quick and esthetic restoration with flexibility and peace of mind. Additionally, this allows to master the whole processes within the dental practice and their added value.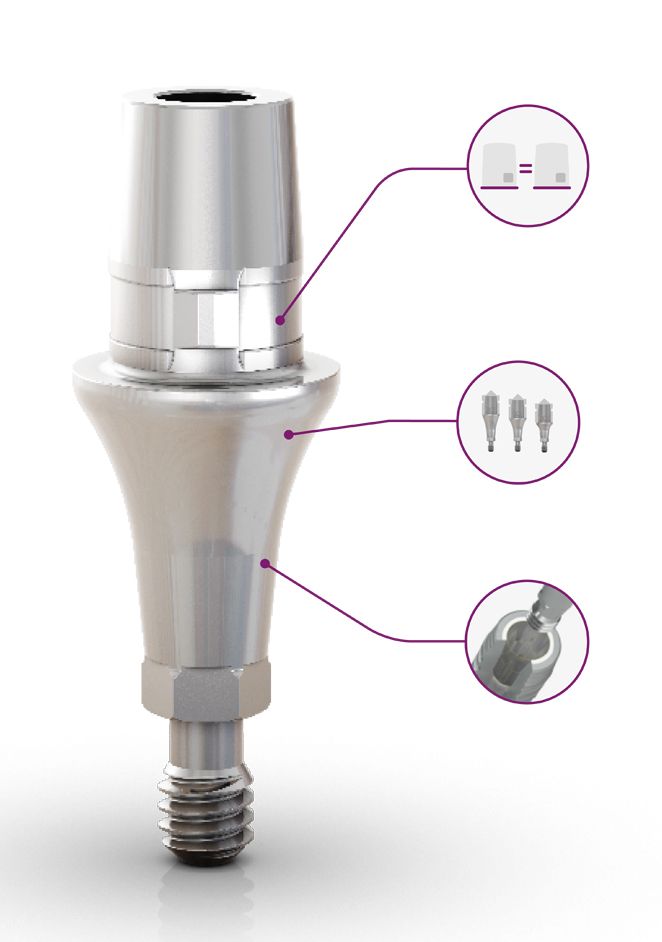 Access to the chairside milling from Cerec® thanks a titanium base designed with a comparable chimney shape than the Sirona® titanium base.
Flexibility to achieve esthetic results by having several gingival heights including the neodent consistent emergence profiles.
Peace of mind with life-time guarantee on the implant and 10 years on the abutment due to the Neodent original components.
Key steps to restore the Neodent Implant with the Cerec® chairside system.