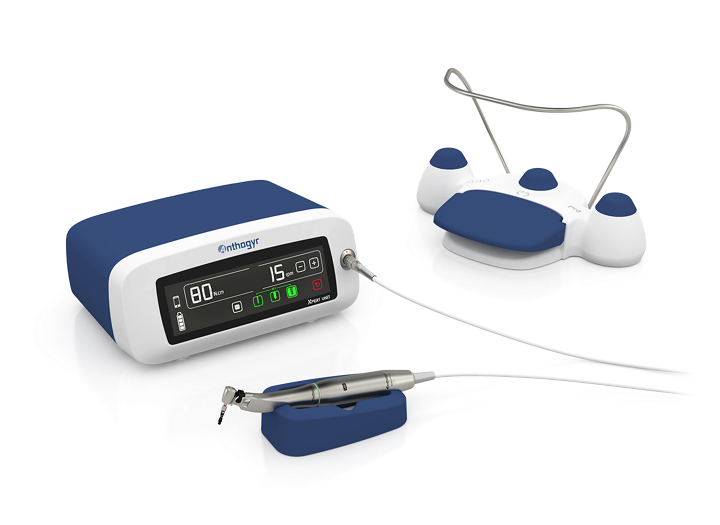 Xpert Unit®

Connected implantology motor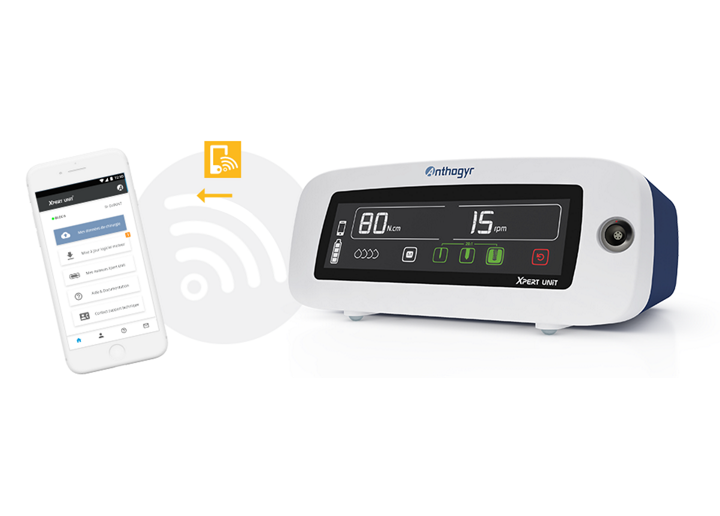 Connected implantology motor*
Xpert Unit® is the new connected dental implantology motor that offers great working comfort, high performance and efficiency. 
Connected to a dedicated mobile app, Xpert Unit® provides new solutions for the traceability of surgery data, tracking of equipment and updates, as well as access to wide services.
Xpert Unit® allows you to focus on the essential, your patients.
*Only available for french market.
Designed for comfort

Wireless foot pedal, ultra-light micromotor and contra-angle, XL touch screen

Performing

High torque capacity, up to 80 N.cm

Efficient

Easy navigation, great flexibility of programs

User friendly

Flexibility of programs, patients first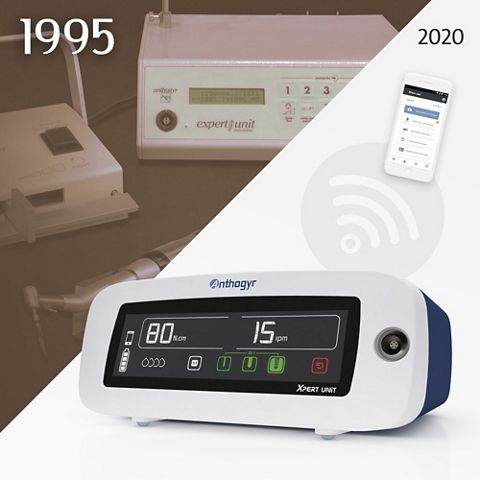 Did you know?
Resulting from more than 70 years of industrial experience in rotary equipment, Anthogyr has marketed several generations of recognised implantology engines. 25 years after the Expert Unit, Anthogyr launches Xpert Unit®, a connected motor innovative, which has retained its simplicity of use, the secret of the success of its predecessor.