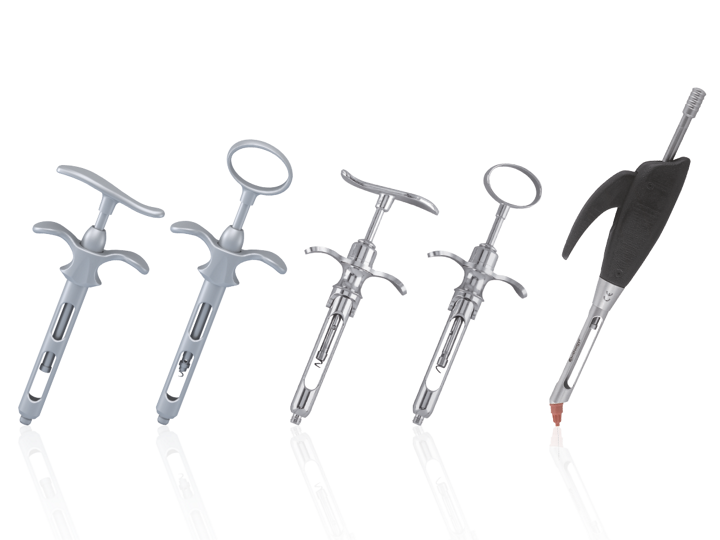 Anaesthesia


Anaesthetic syringes from a tradition of high quality manufacturing
Anaesthesia
Anesthesic syringes are part of historical products that Anthogyr offers since more than 70 years. Today, we continue to offer a range of dental instruments intended specifically for use in anesthesia, recognized for its high quality of manufacture.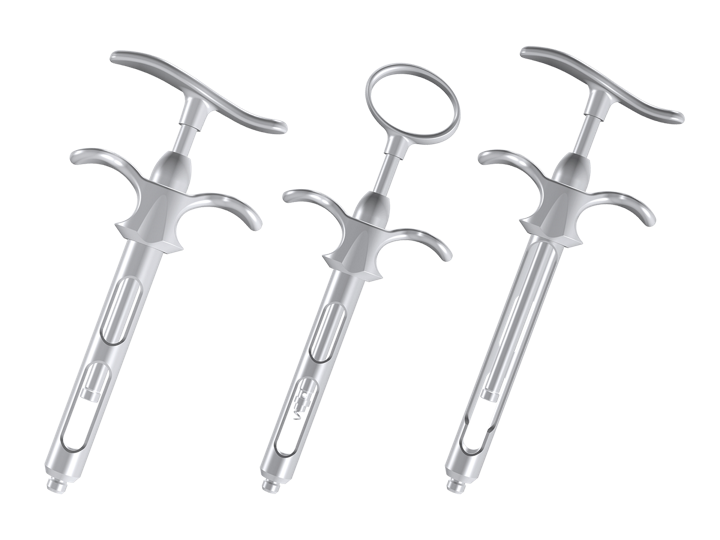 Sterilife® 
High-end stainless steel syringes
Sterilife® syringes offer outstanding durability and are particularly adapted to surgical activity. Their design has been carefully studied to allow comfortable handling and better injection control.
Available without aspiration, with an automatic aspiration or with manual aspiration.
Peace of mind

5-year warranty: UNIQUE

Durability

100% stainless steel for high resistance to repeated sterilization procedures and long life span
Stainless steel needle recapper
For convenient handling of needles
The Anthogyr needle recapper is used as a syringe support between multiple anesthesia procedures, and at the end of the anesthesia to limit any risk when recapping the needle.
The needle cap becomes unlocked in the recapper as the locking button is pressed. The needle cap is tightly held in the support as pressure is released.
Versatility

Suitable for use with all brands of syringes and needles

Convenient handling

The unit provides excellent stability thanks to its weight and non-slip base
Use with only one hand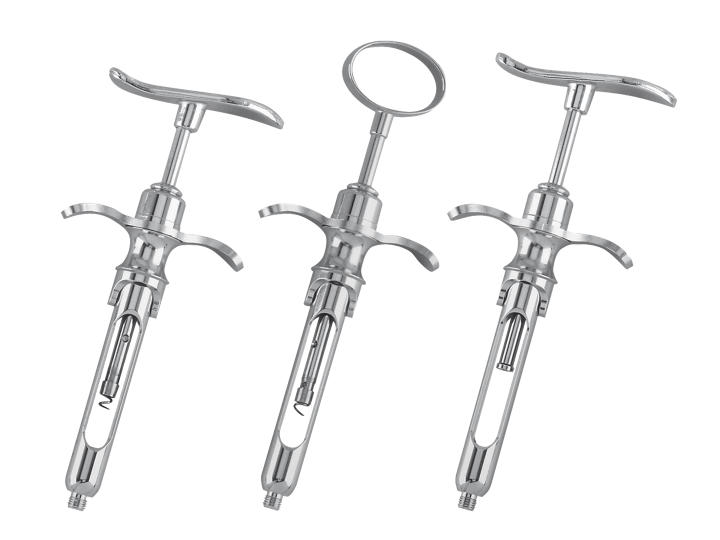 Chrome plated syringes
The original!
Often copied, never equaled.
This well known and appreciated syringe has been offered for decades by Anthogyr. Dental practitioners appreciate its ease of use due to the accurate fit of the components, which is the result of high-quality manufacturing. 
Durability

Long-lasting use thanks to chrome-plated brass

Convenient handling

Hinge system for inserting the carpule

Versatility

Available with or without aspiration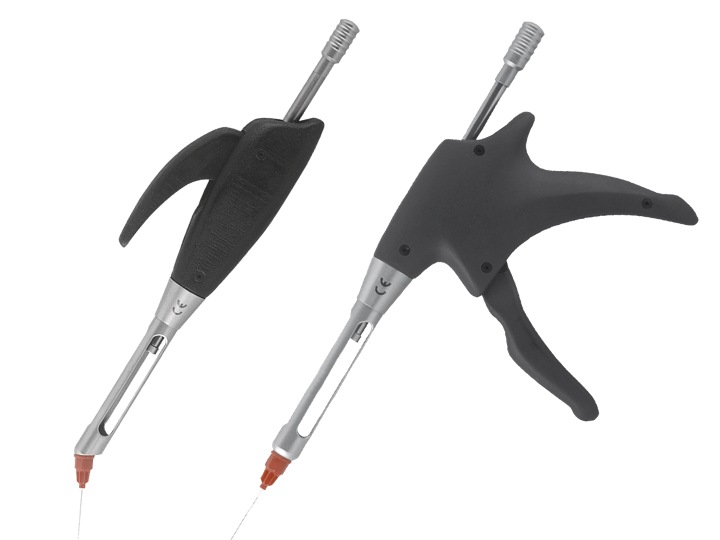 Ergoject® and Miniject®
Intraligamental syringes
Ergoject® and Miniject® syringes are designed with a progressive mechanism which makes the injection very accurate and smooth, avoiding the "jet" effect.
A system of levers is used to reduce the force required to administer the injection (Ergoject x3 / Miniject x5).
Patient comfort & easy handling

Progressive mechanism and lever system

Ergonomic handling

Two tips available: straight tip (Ergoject®) and 30° angulated tip (Miniject®) with needle insert cone