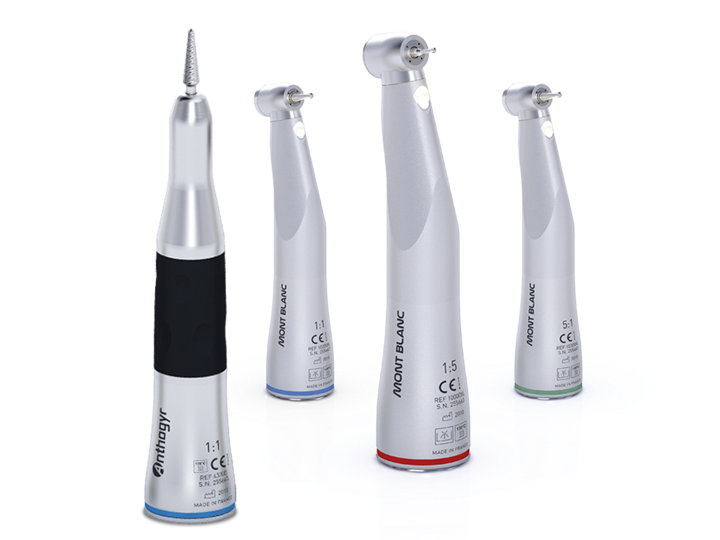 Restoration


Rotative instruments for restorative dental care
Restoration
Anthogyr offers a range of rotative equipments designed for efficient tooth preparation in the field of restorative dental cares.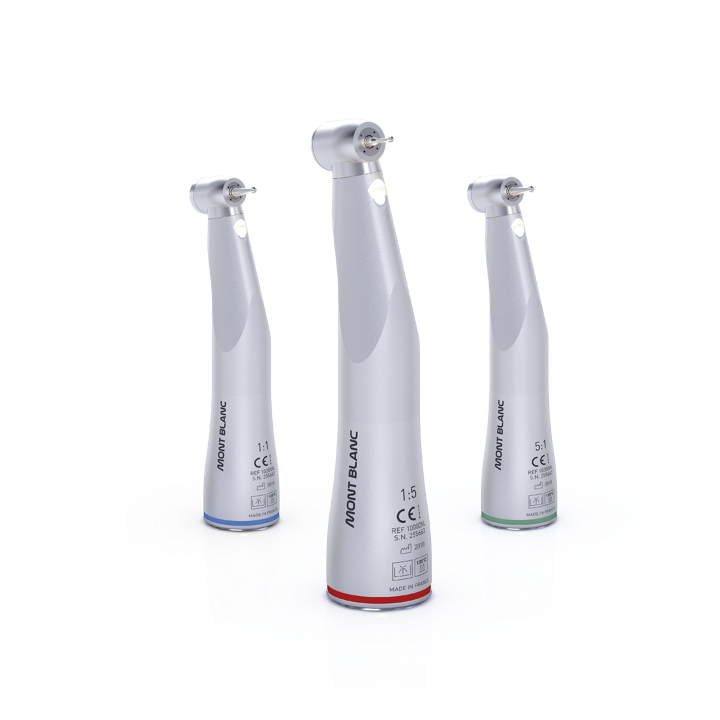 Mont Blanc® range for general dentistry
Delivers all the features you expect
As a pillar of Anthogyr's solutions for general practitioners, the Mont Blanc® contra-angles are appreciated for their user-friendliness and working comfort: the I-Coat® surface treatment delivers optimal tactile sensation in humid environments, its ergonomics provides perfect handgrip, and the ceramic ball-bearings make use quiet.
The combination of two noble materials, titanium and stainless steel, makes it both lightweight and powerful.
The Anthogyr Mont Blanc® range comes into 3 speed ratios, Red (1:5), Blue (1:1) and Green (5:1), and is available with or without light.
Optimized accessibility and visibility

Small head size and ergonomic design, quartz bar lighting

Efficient irrigation

Quadruple spray and patented particle filter

Smooth and quiet operation

Ceramic bearings for high speed contra-angle

Working comfort

Only 67 g thanks to the integration of titanium components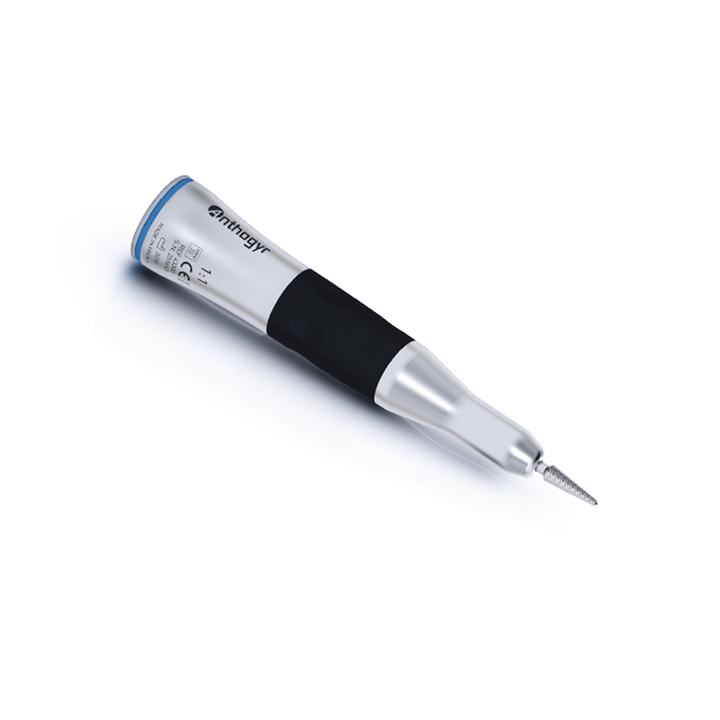 Straight handpiece
A popular and proven instrument
The  Anthogyr 4330D handpiece is designed to support daily acts such as tooth preparation. It is a historical product of the compagny, recognized for its efficiency by doing the job and keeping it simple. 
Versatility

1:1 speed ratio, spray noozle available separately, compatible with short and long burs

Increased durability

Balls bearings