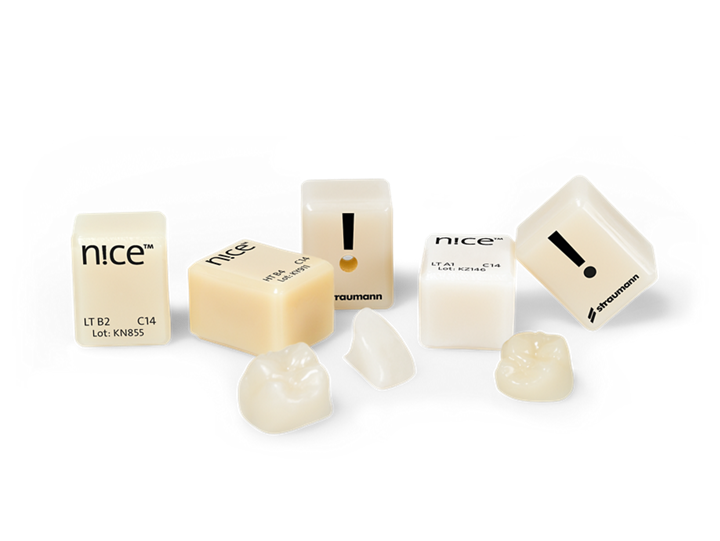 Straumann® n!ce®
Fully crystallized glass-ceramic. n!ce® to meet you.
Building on our technological experience of six decades, we have developed n!ce® – an innovative glass-ceramic material that is pleasantly simple, safe, and user-friendly. This innovative approach combines biocompatibility and esthetics to create novel, fully crystallized milling blocks that can be ground, polished and fitted without the need for additional crystallization firing, thus saving substantial time and effort. Turn time spent milling into time spent smiling. ;-)
Simplicity

Mill – polish – seat! No further processing needed.

Efficiency

No additional crystallization firing needed.

Esthetics

With its smooth surface finish and margin lines, the milled element can simply be polished to achieve a high-gloss restoration and a natural result for greater patient satisfaction.

Reliability

High-quality, fully crystallized CADCAM material.

Precision

Precise fit combined with strength and longevity that feels comfortable and natural.