Looking for a stimulating educational weekend?
Are you looking for a stimulating educational weekend in the field of prosthetics, soft tissue management, and implantology? Visit the ITI Congress Benelux on March 29 and 30, 2019. Pick up handy hints and practical solutions from some of the best in their field.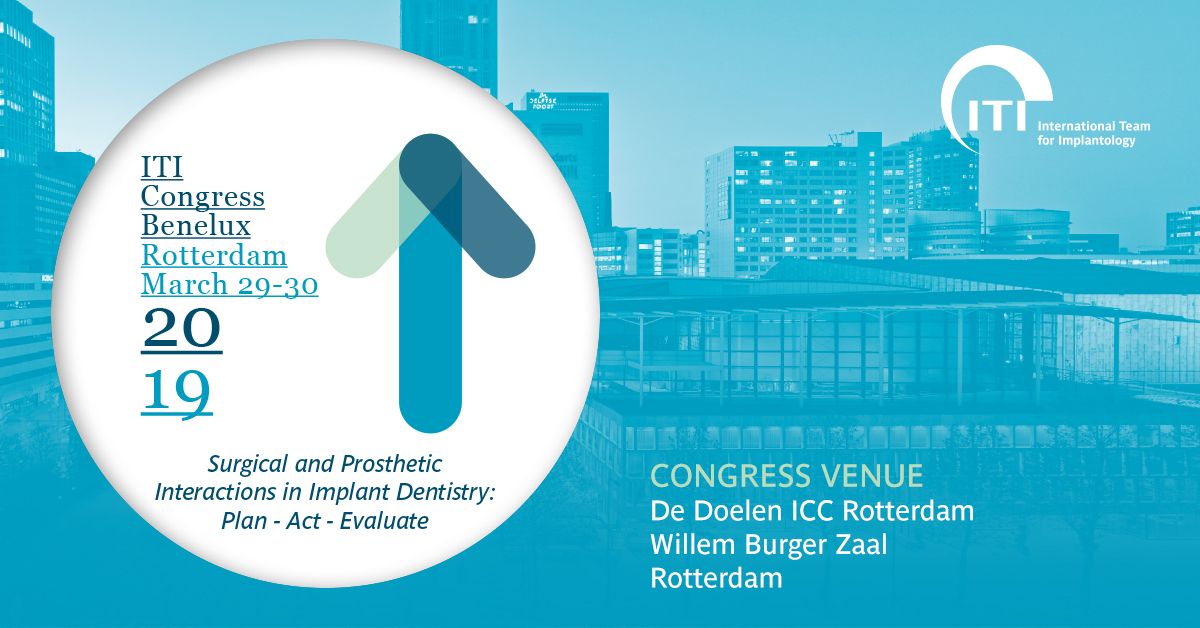 We are delighted to welcome Jocelyne Feine (Montreal, Canada), Gary Finelle (Paris, France), Arndt Happe (Münster, Germany) and Martina Stefanini  (Bologna, Italy) as our most distinguished international speakers.
Together with our esteemed speakers from the Netherlands and Belgium, they will present the latest information and experience on topics related to "Surgical and Prosthetic Interactions in Implant Dentistry: Plan – Act - Evaluate".
The different scientific sessions focus on:
 70+

Immediate implants for single tooth replacement?

Cost-benefits of treatment

Maintaining peri-implant implant soft tissue health

Future trends in implantology

Complex rehabilitations
Workshops
In addition, three workshops are currently available that will take place on Friday afternoon. Straumann will be holding two workshops on intra-oral scanning, delivered by Wiebe Derksen, and Straumann BLX, delivered by Suzy Cok. A third workshop organized by Acteon on the etiology and treatment of peri-implantitis will be delivered by Marja L. Laine. 
We look forward to seeing you in Rotterdam.
Kind regards,
The Scientific Program Committee
Marco Cune
Chair, Scientific Program Committee
Ali Tahmaseb
Scientific Program Committee
France Lambert 
Co-Chair, Scientific Program Committee
Stefan Matthijs
Scientific Program Committee