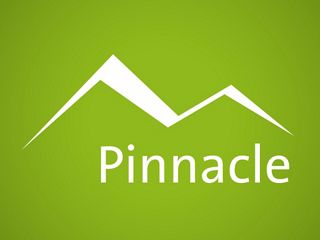 Straumann Pinnacle recognizes our customers who are taking their practice to the next level. The program is designed to support and enhance your practice through exceptional offerings – strategic practice management and growth programs, state-of-the-art practice training and education courses, and stellar service and support such as eShop – all designed to elevate your practice.

Here you will find your benefits at a glance as well as detailed descriptions of each one. 

Pinnacle Platinum

400+ implants or $180,000+
Annual net purchases or 50+
Emdogain boxes*


Pinnacle Gold

200+ implants or $100,000+
Annual net purchases or 25+
Emdogain boxes*

Pinnacle

Any Straumann purchase

Practice Growth

Platinum Implant User Conference (Specialists only)1
•
TeethToday Patient Marketing Materials, personalized with your
practice information2

•

•
TeethToday Patient Marketing Materials
•
•
•
TeethToday Patient Website Doctor Locator Listing
•
Access to TeethToday Patient Website and Doctor Portal
•
•
•

Practice Training & Education

Straumann Branded National Education Program Discounts3
20%
10%

Partner Programs

ITI® (International Team for Implantology):
• First-Year Membership Discount
20%
10%
• Tuition Discount for the Virtual ITI World Symposium, September 1-3, 2021
20%
15%
SPEAR Education:
• Complimentary pass to a virtual seminar, valued at $1,695 each
2 passes
1 pass

Service & Support

Free Overnight Shipping on all orders:

•
•
Straumann eShop
Free overnight shipping on orders over CAD300
•
•
•
• Easy access to invoices and statements
• Faster returns
•
•
•
Priority Toll-Free Hotline

•
•
The Straumann Guarantee®4
•
•
•
Straumann Online Verification Tool
•
•
•
*Emdogain purchases alone do not qualify for the Platinum Conference.  
The 2022 Straumann Pinnacle Program Year runs from April 1, 2022 – March 31, 2023. Qualification is based on January 1 through December 31, 2021 net purchases. The purchase volumes above are required to maintain membership status from year to year. Any benefits or services not utilized in the Program Year may not be carried over to the following year. A clinician must be part of a qualifying practice during the Program Year to enjoy member benefits and services, regardless of purchase volumes or practice affiliations during the previous calendar year.
The terms and benefits identified here are current as of April 1, 2022. Straumann reserves the right to modify or cancel terms of membership or benefit program available through the program at any time and without notice. Straumann is not responsible for any claims or damages asserted by customers in reliance upon the terms and benefits of the program. The benefits of the program are subject to Federal and State law; including, but not limited to, the exclusion of select benefits and mandatory reporting.
Subject to State and Federal reporting laws and regulations (Sunshine Act). Not valid for MA and VT clinicians. 
1 The Platinum Implant User Conference is by invitation only. Seats are limited. Registration is first come first served. This annual conference is designed exclusively for Platinum level implant customers at $200,000+ annual sales or 600+ implants. Subject to state and federal exclusions or reporting (Sunshine Act).
2 Straumann may decline to produce materials that do not comply with legal or regulatory requirements.
3 Discounts do not apply to ITI or other 3rd party educational courses.
4 For implants placed as of April 1, 2011, Straumann will replace any failed implant under the limited warranty provided that genuine Straumann products have been used to place and restore it.
Straumann collects your information to facilitate the commercial relationship, contact you regarding future product offerings and promotion and all other permissible business purposes. Please see our Privacy Policy for more information.