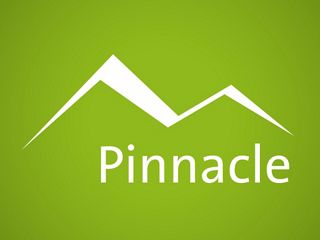 Straumann Pinnacle recognizes our customers who are taking their practice to the next level. The program is designed to support and enhance your practice through exceptional offerings – strategic practice management and growth programs, state-of-the-art practice training and education courses, and stellar service and support such as eShop – all designed to elevate your practice. 
Platinum Implant User Conference: The Platinum Implant User Conference is a unique event for our Platinum implant customers to share clinical expertise, interact with Straumann® executives, and review new developments in dentistry. Straumann® covers airfare, hotel, meals, and airport transfers.1 Details regarding registration will be sent directly to invitees
Straumann Education Discounts: Enjoy discounts for Straumann courses3 during the program year:
Platinum: 20% discount
Gold: 10% discount
VIP North American Education Center Access: Platinum and Gold members are invited to hold their educational events at our state-of-the-art facility in Andover, Massachusetts. The Straumann Education Team will provide support to coordinate and manage your event, including planning, on-site logistics, and tours of our manufacturing facility. Program costs (food and beverage, speaker fees, etc.) and travel are not covered by Straumann. Contact Straumann Education at 978/747 2553 or education.us@straumann.com for information.
Straumann Education Event Support: Education is the cornerstone of our commitment to deliver reliable and esthetic tooth replacement solutions. Our experienced education team and sales representatives provide exceptional education programs for all types of dental professionals. The Straumann Education Team provides support to coordinate and manage events, including online program registration sites to help you with registration management, promoting the program and managing CE. Contact education.us@straumann.com for more information.
Priority Toll-Free Hotline: Platinum and Gold members have a priority toll-free telephone line, direct to our most experienced Customer Service and Technical Support representatives. Calls to this dedicated line are given priority to facilitate your orders and answer product questions.
Straumann eShop and My Account – Shipping Discounts: www.straumann.ca/eShop
Straumann eShop and My Account offers online ordering, 24/7 access to real-time order tracking, free ground shipping for all eShop orders, and online bill pay. Register online at www.straumann.ca/eShop, or contact Straumann Customer Service to receive an eShop user ID and password.
The Straumann Guarantee®: We deliver top quality products that offer simplicity, precision, and reliability. So firm is our belief in our quality that we provide a limited lifetime warranty on all Straumann implants.4
Online Straumann Verification Tool: Straumann Online Verification Tool enables you to confirm that you have purchased and received an original Straumann component. By entering the product number and lot number, you receive instant verification that a component is authentic. Eliminate all doubt and ensure that you have a genuine Straumann abutment via the Online Verification Tool under the "Services" section of our www.straumann.ca Professionals website.
1 The Platinum Implant User Conference is by invitation only. This annual conference is designed exclusively for Platinum level implant customers at $200,000+ annual sales or 600+ implants.
2 Straumann may decline to produce materials that do not comply with legal or regulatory requirements.
3 Discounts do not apply to ITI or other 3rd party educational courses.
4 For implants placed as of April 1, 2011, Straumann will replace any failed implant under the lifetime warranty provided that genuine Straumann products have been used to place and restore it.
Training & Education

Comprehensive training and education programs for all types of dental professionals and expertise levels, designed to help you achieve optimal treatment outcomes and security in product handling.

Patient Information Resource Center

Patient education and communication tools to assist you to funneling patients to your practice, in presenting dental treatment solutions to patients and to help increase patient treatment acceptance.

Service & support

Best-in-class services and support from Straumann allow you to focus on your priorities as a dental professional.

Practice Management

Practice management, marketing and business tools for the entire dental team.

Subject to State and Federal reporting laws and regulations (Sunshine Act). Not valid for MA and VT clinicians.