Gewinnspiel
Gewinnen Sie einen Workshop Platz an der EuroPerio 2018 in Amsterdam!
Bestellen Sie bis 26. April 2018 Straumann® Emdogain® und nehmen an der Verlosung von einem von zehn Plätzen im Wert von je EURO 100.– für den Straumann Workshop an der EuroPerio 2018 in Amsterdam teil.

Titel: «Periodontal regenerative procedure: matching technique and technology» (Vortrag in Englisch)
Referent: Prof. Leonardo Trombelli, Italien

Datum: 20.06.2018, 13.00 – 16.45 Uhr 
Ort: G106-107 / RAI convention centre Amsterdam
Max. Teilnehmerzahl: 45 Personen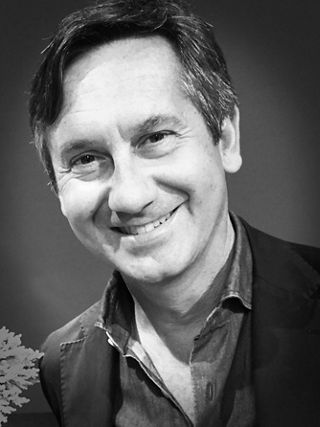 Biography
Full Prof. and Chair, Periodontology, School of Dentistry, University of Ferrara
Director of the Research Center for the Study of Periodontal Diseases, University of Ferrara
Director of the Operative Unit of Dentistry, University Hospital of Ferrara
Active memberships:
Italian Society of Periodontology
Italian Association of Osseointegration
International Association of Dental Research
Peer review panel member of the Journal Periodontology and Journal of Dental Research
Editorial Board member for the Journal of Clinical Periodontology
Private practice limited to Periodontology and Implantology
Abstract
Deep intrabony defects represent a challenge for the clinician since, if not properly treated, they can lead to tooth loss. Over the past years, various approaches aimed at a substantial improvement of the clinical conditions of the tooth affected by the lesion associated with the regeneration of the lost attachment apparatus have been developed. The ideal clinical outcome can be achieved when the surgical technique is perfectly matched to the regenerative technology in a specific patient showing a specific lesion.
Objectives

Gain knowledge in the diagnostic and therapeutic procedures for the treatment of intraosseous defects in a regenerative sense
Learn the indications and surgical protocol of the single flap approach (SFA)
Learn to select the most appropriate yet simple regenerative technology based on the characteristics of a given defect in combination with either a double flap approach or SFA
Practice on pig jaws the fundamental steps of the SFA in combination with the use of Straumann® Emdogain® and cerabone®
Teilnahmebedingungen: Teilnahmeschluss ist der 26.04.2018. Teilnahmeberechtigt sind ausschliesslich Zahnärzte/innen mit Wohnsitz in der Schweiz und Fürstentum Liechtenstein. Der Gewinn beinhaltet lediglich die Workshopteilnahme im Wert von EUR 100.–. Sämtliche weitere Kosten, die mit der Teilnahme an der EuroPerio verbunden sind (z.B. Kongressgebühr, Reise- und Aufenthaltskosten) gehen zu Lasten des Teilnehmers. Der Teilnehmer bestätigt mit der Teilnahme, sich bei einem allfälligen Gewinn für die EuroPerio 2018 anzumelden. Über die Verlosung wird keine Korrespondenz geführt. Der Preis wird nicht bar ausbezahlt. Der Rechtsweg ist ausgeschlossen. Die Gewinner des Wettbewerbs werden persönlich benachrichtigt. Kein Kaufzwang. Teilnahmekarten können auch über ch.sales@straumann.com bezogen werden.