A unique combination, engineered to move teeth predictably
What does it take to move teeth? It's simple, really: consistent, continuous force. ClearCorrect® aligners are uniquely designed to deliver exactly that, because only ClearCorrect aligners feature a flat trimline above the gingival margin, combined with our proprietary ClearQuartz™ tri-layer aligner material and new customizable features. The resulting aligner is remarkably retentive and doesn't sacrifice comfort, clarity, or resilience as it helps you achieve optimal results in a wide variety of cases.
ClearQuartz tri-layer material is not available in all markets.
ClearQuartz™ tri-layer material
ClearQuartz features an elastomeric layer between two resilient, low-porosity materials. The outer layers allow the aligner to be tough and stain-resistant, while the inner layer allows the aligner to apply gentle, consistent, continuous force. Even better, ClearQuartz retains 10x more of its initial force than other competitors,* and retains its shape throughout the wear time of the aligner.**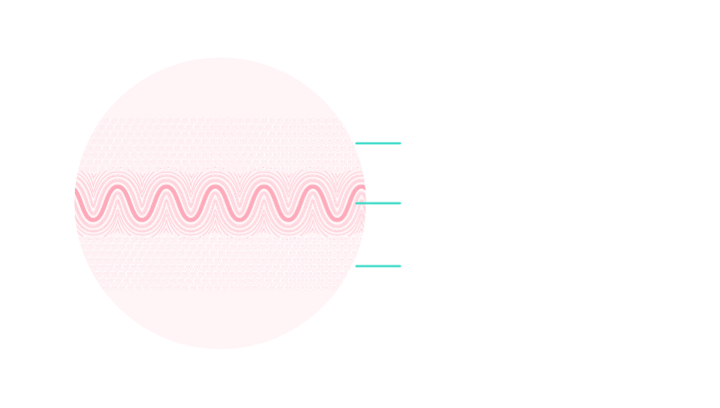 A – low-porosity material
B – elastomeric layer

* Data on file. Over 72 hours.
**Data on file.
ClearQuartz retains 10x more of its initial force than other competitors2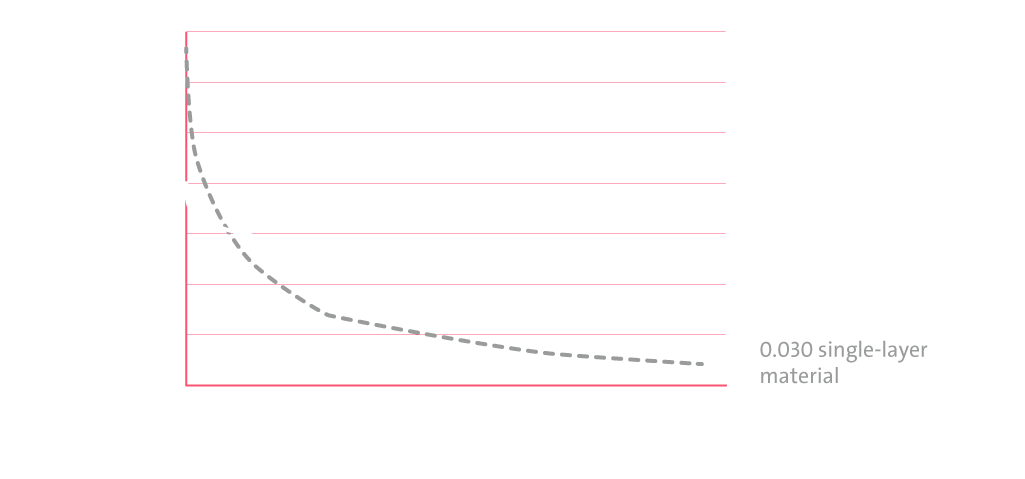 2 Data on file. Over 72 hrs.​
Stain-resistant material
ClearCorrect has been demonstrated to be more stain-resistant versus the leading aligner brand. In a simulated test, ClearCorrect remains clearer with 4 different staining agents: Cola, Red Wine, Coffee, and Mustard*. This result lends support to the hypotheses that the elastomeric layer (middle layer in ClearCorrect's aligner) is responsible for the absorption of staining compounds, as suggested by previous studies.3,4
ClearCorrect vs Leading Competitor
Aligners immersed in their respective substances for 24 hours at 37°C
*Data on file.
3. Liu, C.-L. et al. Colour stabilities of three types of orthodontic clear aligners exposed to staining agents. Int. J. Oral Sci. 8, 246–253 (2016).
4. Bernard G, Rompré P, Tavares JR, Montpetit A. Colorimetric and spectrophotometric measurements of orthodontic thermoplastic aligners exposed to various staining sources and cleaning methods. Head Face Med. 16, 1–11 (2020).
The ClearCorrect trimline: proven to optimize fit and retention
With a smooth, unscalloped trimline that extends past the gingival margin, ClearCorrect aligners are more than 2.5x more retentive than scalloped aligners, and are engineered to achieve more complex tooth movements, even while reducing the need for engagers.
ClearCorrect aligners are over 2.5x more retentive vs. scalloped trimline5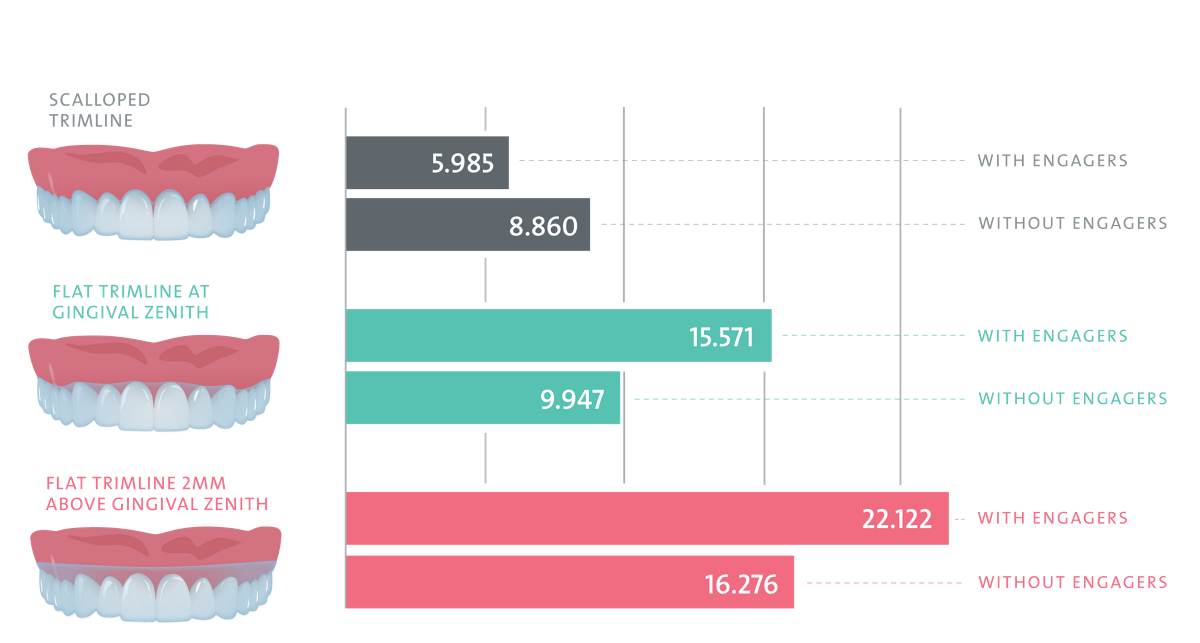 5 Cowley, D. The effect of gingival-margin design on the retention of thermoformed aligners. J Clin Orthod. 2012 Nov;46(11):697-702​
Customizable to suit your patient's needs.
All patients are different, and each aligner is custom-made to fit, but with specialized options including engagers, cutouts for elastics, and bite ramps, ClearCorrect is giving you even more ways to tailor your patient's treatment precisely to their needs.
CUTOUTS FOR ELASTICS
With cutouts for elastics ClearCorrect offers you more control to perform more complex movements. Confidently treat teens, Class II, and Class III malocclusions.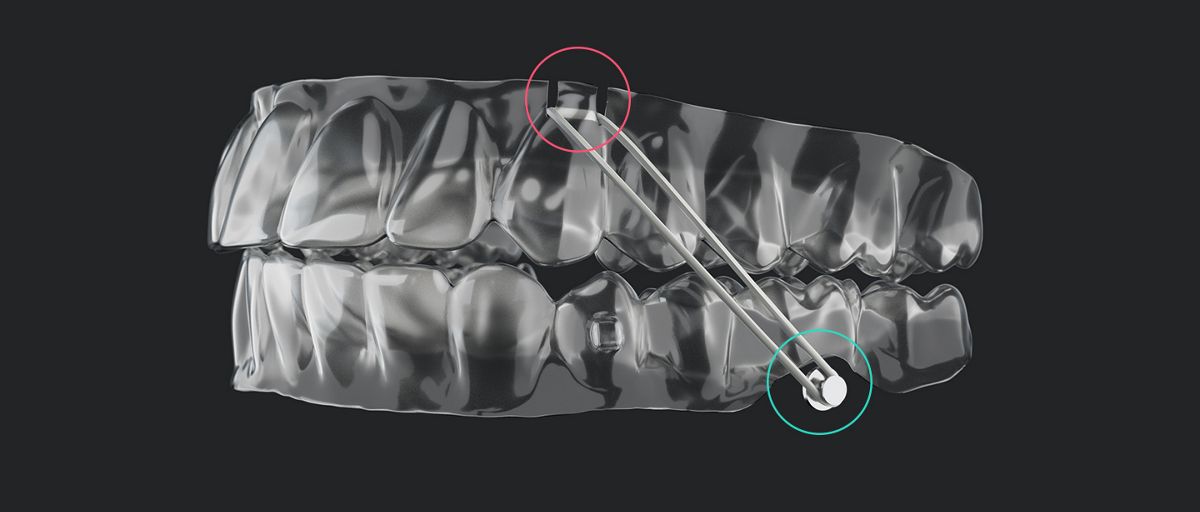 BUTTON CUTOUTS
Half-moon design
Fits buttons up to 6mm in diameter
Elastic anchored directly to the button bonded on the tooth
Available for buccal placement on any teeth, or lingual placement on molars or premolars
Staged from first or any preferred odd step
SLIT CUTOUTS
Double vertical slit cutout design engineered to optimize treatment with elastics in combination with ClearCorrect's tri-layer material and high, flat trimline.
Designed for elastic to attach directly to the aligner
Available for buccal or lingual placement on any teeth
Staged from first or any preferred odd step
Our double vertical slit design has shown:
It is as retentive as other slit designs in the market*
It keeps its shape throughout wear time while using with elastics: doesn't deform, flare, or break*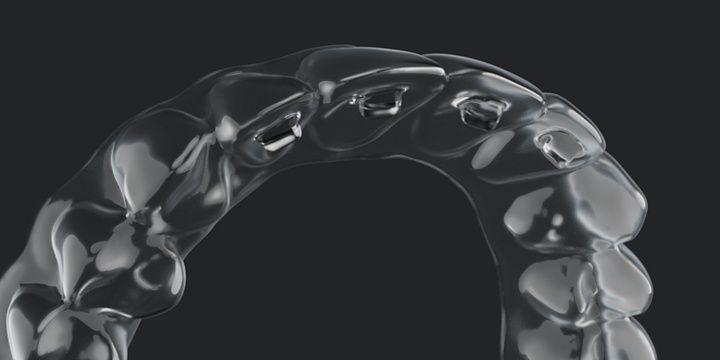 BITE RAMPS
Expand your treatable cases to include Deep Bites and Crossbites with bite ramps from ClearCorrect
Facilitates intrusion of lower anteriors
Disocclude the posterior teeth to assist bite correction
Customizable to your patient needs in 2 different sizes: 3mm and 5mm depth
Available in any configuration of your preference: 2x2, 3x3, or only 3s
Bite ramps planned to keep contact with lower anteriors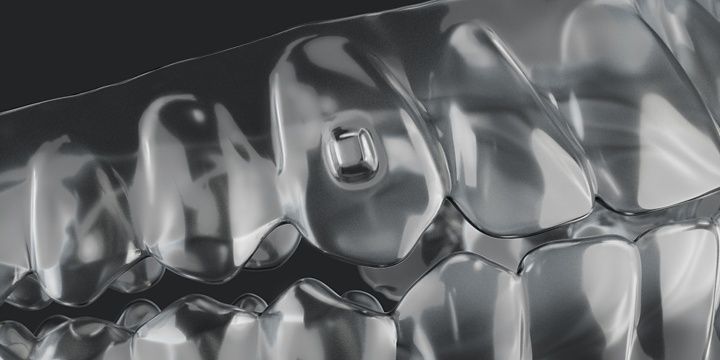 ENGAGERS
With more choices to select from, customize your patient's treatment with an extended selection of engagers. Decide what size and orientation are best for your case.
All engagers are rectangular in shape
Available in horizontal and vertical orientation
Available in 2, 3 and 4 mm sizes
Available in 0.75*, 1.00, and 1.25** mm depths
ClearCorrect offers customized engagers, cutouts, and bite ramps—manufactured ready for wear according to your patient's unique treatment plan. You can request these features with any treatment option, independent of—and in tandem with—the treatment preferences you set in the Doctor Portal.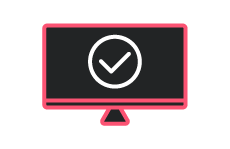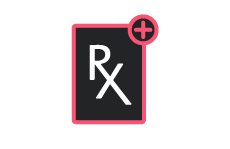 2. Submit your prescription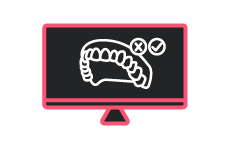 3. Review, make edits, or approve your setup

4. Receive the aligners ready to wear

*Only on horizontal engagers
**Only on vertical engagers
ClearCorrect aligners:
for the ultimate patient experience
A more flexible aligner that adapts to teeth better, with 33% less initial force6 and remarkable clarity and stain resistance? No wonder patients like our aligners so much.
Improved comfort
1/3 less initial force
6 Data on file vs 0.030 single-layer material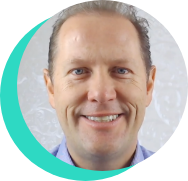 Dr. Daniel Neves · Brazil
The release of ClearQuartz reaffirms the fact that the Straumann Group is committed in bringing the maximum of innovation and technology to the orthodontic field.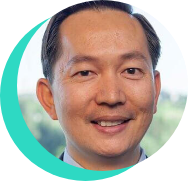 Dr. Ly T. Mar · Canada
It's been beautiful…patients are happy, they love it. A lot less emergencies, a lot more efficient product: better grip on the teeth, better movement, more predictable movement…we are doing a lot of ClearCorrect products right now.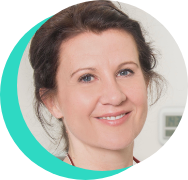 Dr. Rebecca Komischke · Germany
[ClearCorrect's] extended trimline is extremely effective in creating retention that we need for that predictable tooth movement.