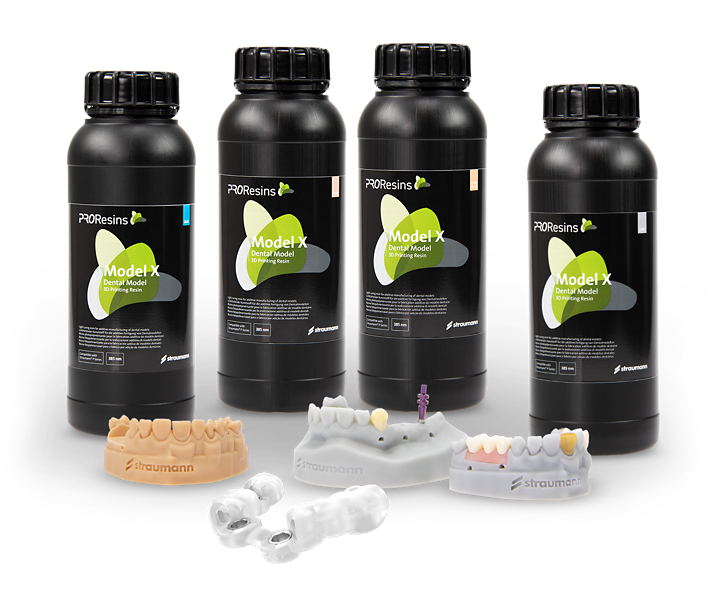 Straumann® Resins
Wide range of Indications
Straumann Quality – Every Time!
PRO Resins Model X
Newly developed resins for professional performance and high-quality results
Master model 
|

  Ortho model 

|

  Aligner production 

|

  Crown & bridge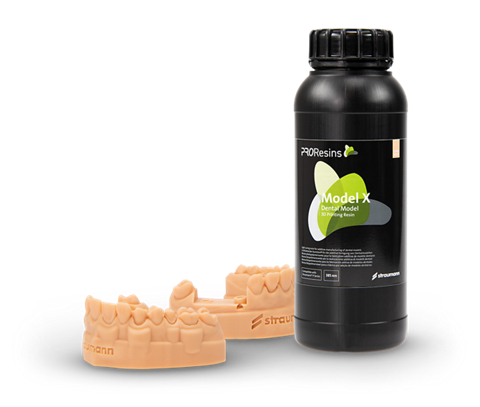 HIGHER RESIN STABILITY

Designed to require less mixing and shaking, the new resin was formulated to reduce separation and sedimentation.

ACCURACY

Print with precision thanks to the new and improved chemical formulation.

ENHANCED MATTE TEXTURE

The matte surface has been upgraded from previous resins.

ULTRA SMOOTH SURFACES

Easy fit of stumps and analogs, produce aligners with less lines.
P Series resins are part of the Straumann CARES® validated workflow system for repeatable quality and accuracy. Their material properties are built into our P Series print, wash, and cure solutions for plug-and-play, user-friendly performance.
Crown & bridge for temporary restorations 
|

  Master model 

|

  Ortho model 

|

  Gingiva mask 

| 

Cast 

| 

 Custom Impression Tray 

|  

Surgical guide

| 

Try in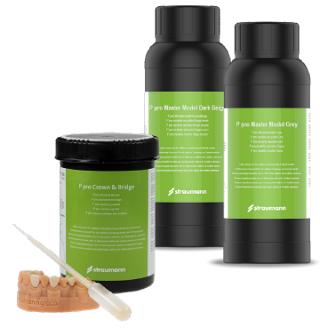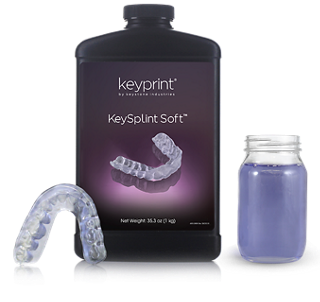 KeySplint Hard® and KeySplint Soft® Resins
Delivering quality and performance, these fully biocompatible resins feature a robust formulation, an extensive shelf life, and color stability. Used for bite splints.
GC Temp PRINT™ is a biocompatible Class II material for temporary crowns, bridges, and full-arch temporary restorations for up to 180 days when attached to temporary cylinders. It is designed for use by DLP-based 3D printers.
Full-Arch Immediate-Load Temporization 
|

  Crowns 

|

  Bridges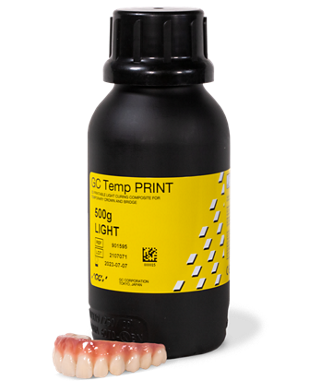 Straumann collects your information to facilitate the commercial relationship, contact you regarding future product offerings and promotion and all other permissible business purposes. Please see our Privacy Policy for more information.