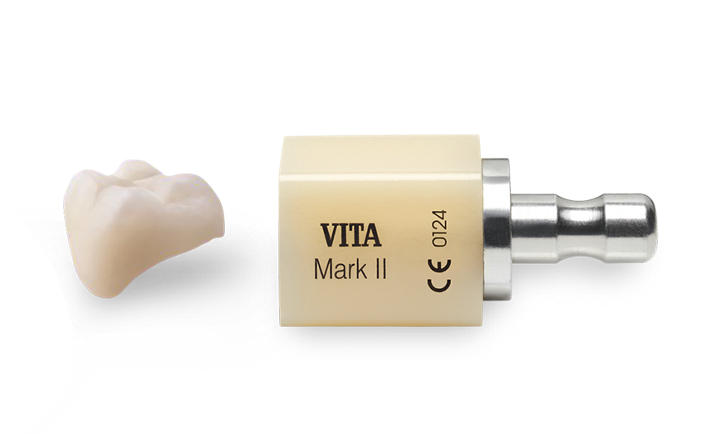 VITABLOCS® Mark II
Monochromatic fine-structure feldspar ceramic manufactured by VITA Zahnfabrik H. Rauter GmbH & Co. KG
Esthetic, tooth-colored feldspar ceramic particularly suitable for inlays, onlays and partial crowns.

NATURAL LOOKING ESTHETICS

The shades of VITABLOCS® Mark II integrate very well into the residual tooth structure.

EFFICIENCY

VITABLOCS® Mark II restorations allow fast processing, as they can be directly polished and seated after milling.

HIGH-QUALITY MATERIAL DESIGNED FOR PREDICTABLE RESULTS

With millions of restorations in more than 25 years, VITABLOCS® Mark II ceramics have proven their excellent reliability. Clinical studies have shown success rates of over 90 % for inlays, onlays and crowns.
Featured stories on youTooth