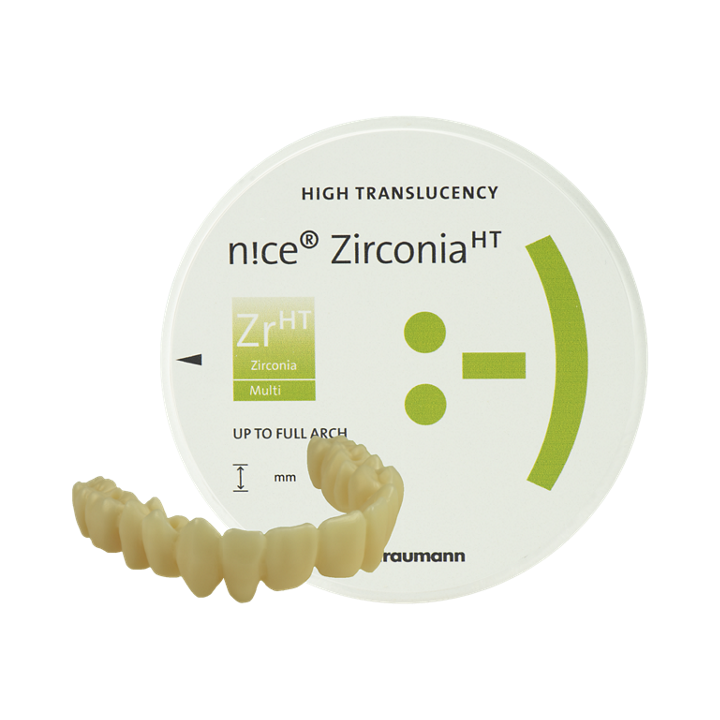 n!ce® ZirconiaHT

Straumann's high translucency zirconia for natural, long-lasting results.

Large choice of Zirconia for all your patient cases!

ESTHETICS

High color accuracy with built-in shade matching and multi-layered feature designed to deliver natural- looking prosthetic outcomes.    

VERSATILITY

All you need for your patient cases for a wide range of indications from single units to multi-unit bridges and full arches.

EFFICIENCY

Just one step to finish the restoration with full contour design and an efficient digital manufacturing workflow.

FLEXIBILITY

Synergies between all workflows, simple outsourcing options on demand.

HIGH QUALITY

Premium Swiss quality
designed for predictable prosthetic
outcomes you can trust.

CONVENIENCE

An ingenious, simple and user-friendly packaging and labelling solution facilitating a seamless full-digital manufacturing workflow.
Featured stories on youTooth