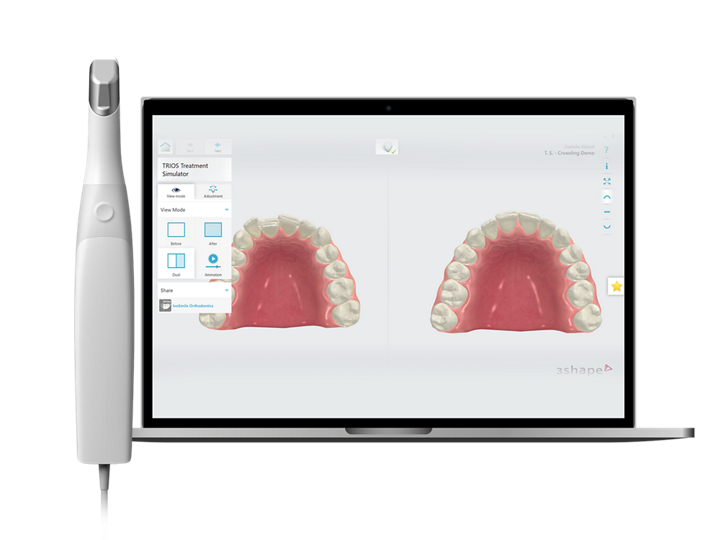 Intraoral Scanners for Orthodontics
The first step in creating a great smile starts with a scan! 
Intraoral Scanners for Orthodontics
The Straumann Group Digital Solutions offers a range of intraoral scanners featured with patient engagement and excitement apps such as the 3Shape® TRIOS Treatment Simulator that will help you showcase the possible clinical outcomes and therefore increase treatment acceptance.

Orthodontic treatments with clear aligners rely on patient compliance over a length of time. During this period, your patient will want to know that the treatment is working and that it is worth the patience and investment. An intraoral scanner is the dentist's and patient's best friend, allowing for a quick and comfortable scan to be taken in the first part of each visit to the clinic, building a clinical record of the case progress that can be easily showcased to the patient.
ClearCorrect's Digital Workflow
Working with clear aligners from ClearCorrect together with an intraoral scanner makes everything easier and smoother! The ClearCorrect digital workflow provides you with a flexible, integrated, and seamless end-to-end experience for you and your patients.

Our open platform gives you the flexibility to connect with virtually any digital scanning and imaging sources you prefer, including a direct integration with 3Shape® TRIOS, Medit® and VirtuoVivo.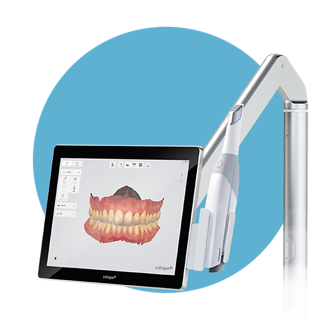 With the direct integration of 3Shape, Medit and VirtuoVivo with ClearCorrect's Doctor Portal, you can easily submit your case with just a few clicks!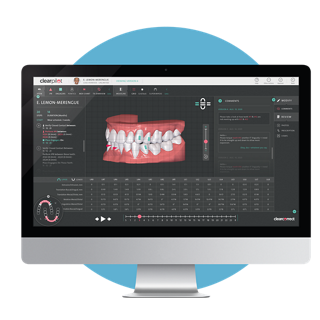 Once we've received all the necessary treatment information, we'll create a treatment setup. When the setup is ready, we'll send you an email, and you can review it on our treatment planning software, ClearPilotTM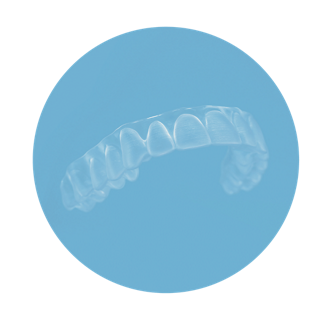 Once you approve the setup, manufacturing begins! We print 3-D models, thermoform our proprietary tri-layer material ClearQuartzTM* onto them, trim, polish, and check for quality before they're ready to ship.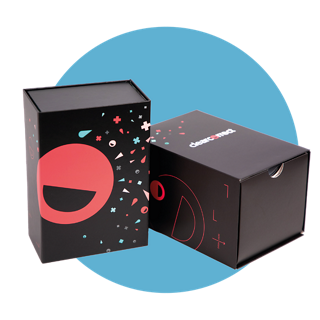 Most of our treatment options ship aligners in phases of no more than 12 steps.