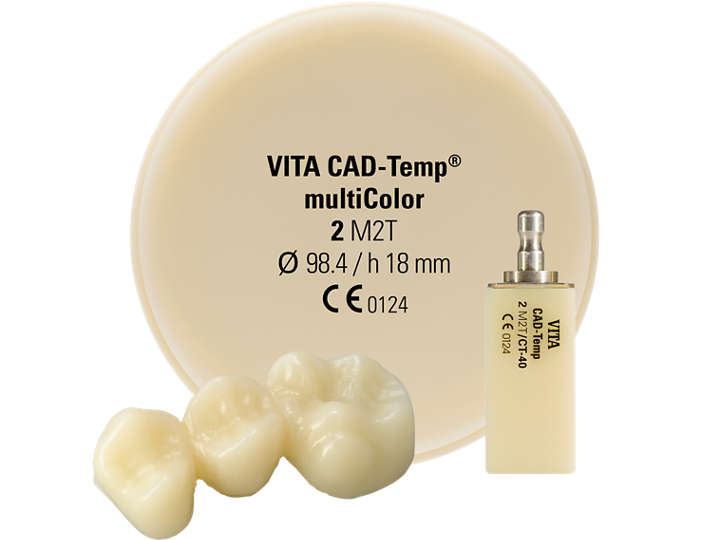 VITA CAD-Temp®
Monochromatic or multi-layer cross-linked acrylate polymer with microfiller manufactured by VITA Zahnfabrik H. Rauter GmbH & Co. KG.
Esthetic polymer for long-term temporary crown and bridge restorations.
HIGH MATERIAL QUALITY AND HOMOGENEITY

With its good long-term stability and abrasion resistance, the VITA CAD-Temp® material is suitable for long-term temporary restorations up to 3 years.

LONG-TERM SHADE STABILITY AND ESTHETICS

VITA CAD-Temp® has a natural shade effect thanks to very good light transmission and optical properties.

IDEAL FOR TEMPORARY RESTORATIONS

VITA CAD-Temp® has a low affinity for plaque and is a methyl methacrylate-free composite that does not cause irritation of the gingiva or pulp.
Featured stories on youTooth