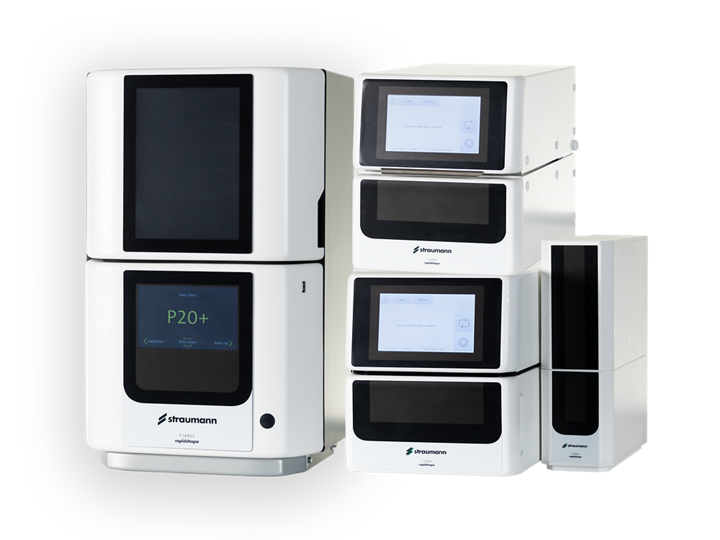 Straumann® P series
Outstanding precision and productivity
Your Straumann solutions for professional 3D printing tailored to your needs in the laboratory or practice.
EFFICIENCY

Increase the efficiency of your workflow and shorten your turnaround times.

HIGH QUALITY

Reproducible results and premium quality from Straumann®.

PRODUCTIVITY

Increased productivity and profitability across the board, from planning, through to manufacture and final restoration.

FLEXIBILITY

Fully controlled and individually adaptable production process.