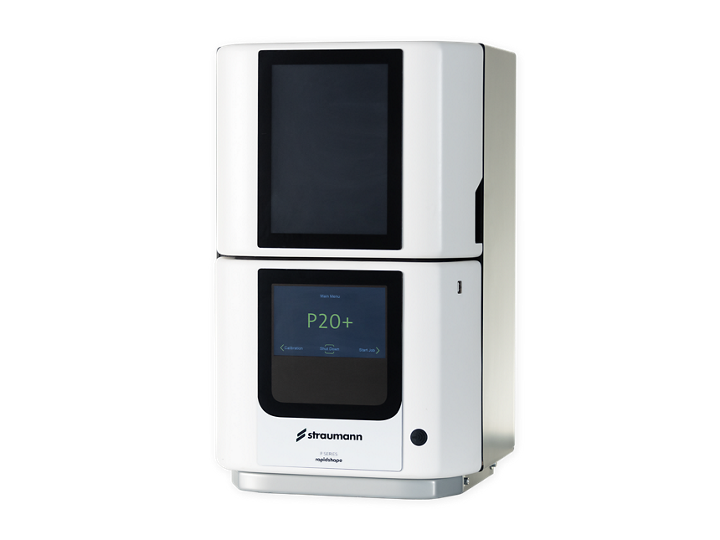 P20+
The economic professional 3D printing solution for dental laboratories.
The P20+ offers a flexible and certified 3D printing solution with an open material system for the dental laboratory. This 3D printer is impressive not just because of its first-class quality, but also because of the short production times and small footprint.
The optional force-feedback technology allows even faster print times.
Optimal inlab system
for laboratories, small footprint

Intelligent connection to P wash and P cure 
Featured stories on youTooth