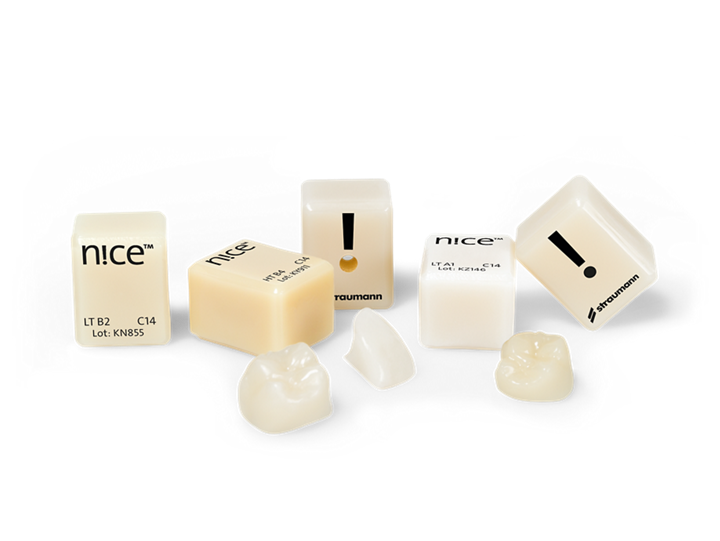 Straumann® n!ce® – nice to meet you ;-)
Unique proprietary fully crystallized glass-ceramic developed and produced by Straumann®.
High-tech, glass-ceramic solution from Straumann® that delivers fast, esthetic single tooth restorations.
INCREASED EFFICIENCY

Just mill, polish and seat, no need for crystallization firing saving substantial time and effort for top performance quickly and easily.

ADDED CONVENIENCE

n!ce® is pleasingly simple and very reliable. With its smooth surface finish and margin lines, the restoration can be easily polished to achieve a high-gloss result.

NATURAL APPEARANCE

The n!ce® material allows natural-looking and thin restorations for optimal tooth preservation with the Straumann® quality assurance.
Straumann collects your information to facilitate the commercial relationship, contact you regarding future product offerings and promotion and all other permissible business purposes. Please see our Privacy Policy for more information.