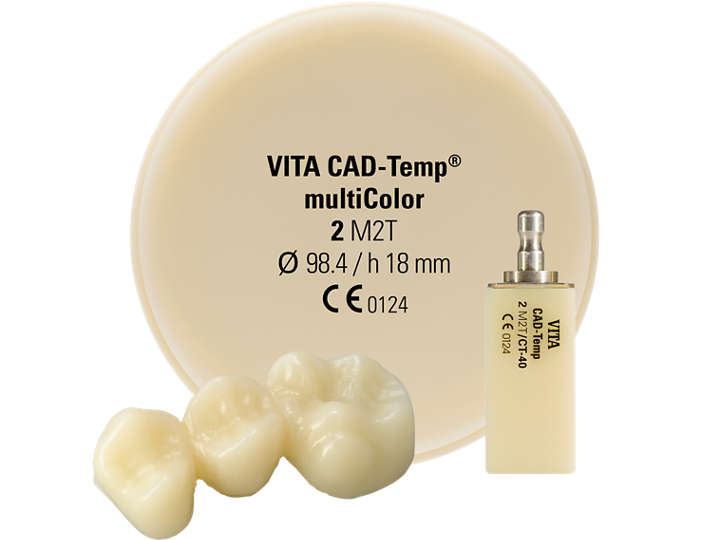 VITA® CAD-Temp®
Monochromatic or multi-layer cross-linked acrylate polymer with microfiller manufactured by VITA Zahnfabrik H. Rauter GmbH & Co. KG.
Esthetic polymer for long-term temporary crown and bridge restorations.
HIGH MATERIAL QUALITY AND HOMOGENEITY

VITA® CAD-Temp® material enables long-term temporary restorations.

LONG-TERM SHADE STABILITY AND ESTHETICS

VITA® CAD-Temp® has a natural shade effect thanks to very good light optical properties.

IDEAL FOR TEMPORARY RESTORATIONS

VITA® CAD-Temp® is a methyl methacrylate-free composite that does not cause irritation of the gingiva and pulp.
Straumann collects your information to facilitate the commercial relationship, contact you regarding future product offerings and promotion and all other permissible business purposes. Please see our Privacy Policy for more information.