Straumann® BLX Implant System
Immediate placement in the posterior mandible
A clinical case report by Viktorija Auzbikaviciute and Algirdas Puisys, Lithuania
These days immediate implant placement in the esthetic and premolar zone follows strict surgical protocols based on proper three-dimensional position, primary stability and soft and hard tissue management. However, immediate implants in the posterior area still have various treatment approaches. Even though the esthetic impact is lower, the surgical difficulty of tooth extraction, interradicular septum preservation, drilling and implant placement is higher in the posterior region. In this clinical case we report on the workflow using the Straumann® BLX implant system together with ridge preservation using platelet-rich-fibrin (PRF) and allogenic bone graft.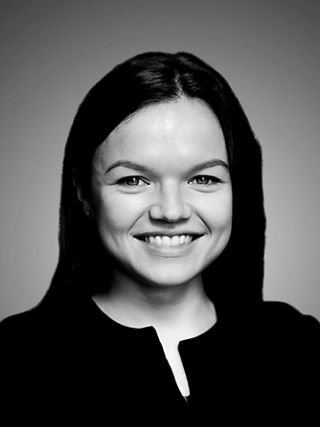 Viktorija Auzbikaviciute
DDS
Dr. Viktorija Auzbikaviciute obtained her Master's degree at the Lithuanian University of Health Sciences (Kaunas; Lithuania) and currently works in Vilnius Implantology Center Clinic (Vilnius; Lithuania). She is responsible for scientific articles and educational material, thus serving to improve knowledge of implant dentistry overall.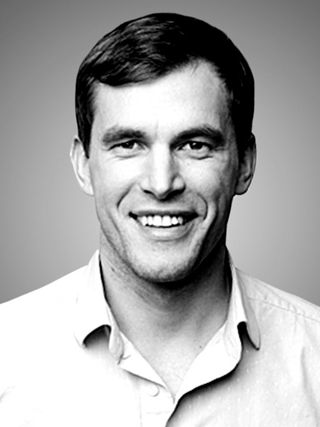 Algirdas Puisys
DDS, PhD
Periodontist at the Medical University in Kaunas/ Lithuania. Engaged by the Vilnius Implantology Center and Vilnius Research Group in Lithuania. Course instructor and lecturer at a national and international level. Member of the Baltic Osseointegration Association, Fellow of the Lithuanian Association of Periodontology, the International Team of Implantology (ITI) and the European Association for Osseointegration (EAO).
Initial situation
A 40-year-old patient came to our clinic for rehabilitation treatment. Her primary complaint was unpleasant esthetics. She demonstrated good oral and systemic health; no significant health problems that might influence the treatment were noted.
Procedure Treatment planning:
The patient's individual treatment plan consisted of professional oral hygiene, therapeutic and endodontic treatment, surgery and final prosthetic implementation. During treatment based on the general treatment plan, tooth #36 was found to have secondary caries under the composite restoration (Fig. 1). Deep subgingival destruction was observed in the distal interproximal area (Fig. 2). Surgical lengthening of the crown was difficult due to the exposed furcation; therefore, a prosthetic crown was not a recommended treatment option for this tooth. Based on all information, the dental team decided to extract #36 and perform an immediate implant placement.
Surgical procedure
The surgical procedure for tooth #36 started with local anesthesia with inferior alveolar nerve block. Atraumatic tooth extraction without flap reflection was achieved by dividing the molar roots; thus preserving the alveolar walls and interradicular septum (Figs. 3-4). The alveolus was carefully cleaned, the implant path was formed and a Straumann® BLX implant 5.5 x 8 mm was placed (Figs. 5-7). To promote non-submerged healing, a standard healing abutment was connected to the implant. The gap between the bone walls and the implant was filled with granules of allograft bone material (maxgraft®, botiss biomaterials, Germany). Platelet-rich-fibrin (PRF) was applied to achieve proper and primary healing. The soft tissue margins were adapted and sutured with polypropylene 6/0, leaving the healing abutment exposed (Figs. 8-9). An adhesive periodontal Reso-Pac® dressing (from Hager & Werken, Duisburg, Germany) was placed over the treated area to assist the healing process (Fig. 10).
Prosthetic procedure
One week after surgery, the sutures were removed (Figs. 11-12). At the same visit, a perpendicular dental radiograph was taken (Fig. 13), showing the implant to be in a correct prosthetic position. Four months later, the healing abutment was removed. The mucosal appearance indicated stable and healthy soft tissue around the implant, with sufficient biologic width and a smooth emergence profile (Figs. 14-15). An impression was taken and one month later, the final zirconia ceramic crown was screwed to the implant (Figs. 16-18).
Treatment outcome
The treatment for #36 tooth was successful without any complications. The patient was satisfied with the function and esthetics. She was informed about proper individual hygiene around the implant as well as the need for check-ups and professional oral hygiene every 6 months.
Straumann® BLX Implant System – new versatility and ease of use in immediate restorations
(Manufacturer information) To provide the most versatile and the easiest to use of all available implants for immediate protocols – this is what the new BLX system from Straumann is aiming for. All clinical experiences with fully tapered implants in the last decade, and of course with Straumann's own apically tapered BLT implant, were taken into account during development. In order to combine in a single product high effectiveness in typical immediate restoration procedures with exceptionally forgiving characteristics in less than ideal situations, Straumann sought to achieve more than the design of a new fully tapered implant. The BLX concept relies on a combination of a set of unique and entirely new drills (Velodrill™) which prevents hyperthermia of the bone, as well as specific implant shapes that achieve high primary stability in soft bone, but without over-compressing the cortical areas. All BLX sizes have the same prosthetic connection, and the 3.75 mm diameter has already been cleared for all indications. The result is a next-generation implant system that aims to offer new levels of confidence—for immediate restorations and all other treatment protocols in order to suit the dentist´s preference. It also enables the use of smaller implants. Additionally, the resulting simplified workflows translate into shorter chair time. Having already attained very positive results and feedback, Straumann BLX combines a highly innovative design for primary stability with its high-performance Roxolid metal alloy and SLActive surface. Thus, the new BLX will bring both versatility and ease of use to immediate protocols.