Straumann® BLX Implant System
A first in human case study yields positive results for molar replacement using a Straumann® BLX implant
Patient of Dr. Eirik A. Salvesen said to be completely satisfied one year after a single molar replacement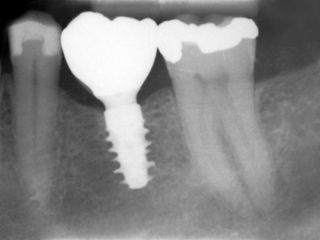 Straumann BLX is a next-generation implant system that combines an innovative design for optimized stability with its high-performance Roxolid® metal alloy and SLActive® surface that offers new levels of confidence – for immediacy and beyond. Additionally, the improved usability in immediate protocols and simplified surgical and prosthetic workflows translate into higher treatment efficiency and shorter chair time for the patient. In this context, we are pleased to report very positive results in the first in human case report to track the condition and progress of a patient treated for a missing molar with the new Straumann® BLX implant.

First Straumann® BLX in human case*
Dr. Eirik Aasland Salvesen, a periodontist at Oris Dental in Stavanger, Norway, and executive director of the Oris Academy, was the responsible surgeon. One year ago, he provided this treatment in a healed mandibular first molar site with the Straumann® BLX implant that was restored prosthetically through analogic workflow in the temporary phase and digital workflow for the final restoration. The circumstances in this case were as follows: A 67-year-old, non-smoking male patient without any relevant medical history, was referred to the office with a missing tooth (#36) due to persistent apical periodontitis. The tooth had been extracted more than one year prior to the procedure and the molar site was well maintained and fully healed.  A CBCT scan showed the patient had favourable bone availability, leading to plans for a one-stage placement of a 5.5 x 10 mm Straumann® BLX implant. After surgically installing the implant, Salvesen allowed the surrounding soft tissue to mature and heal for six weeks. He then removed the healing abutment to begin the prosthetic procedures for a temporary crown.  A stone master cast was made in the laboratory, and a temporary screw-retained PMMA crown was manufactured over a Straumann Wide Base (WB) Temporary Abutment for the crown and placed onto the implant.  After 12 weeks, Salvesen removed the temporary crown, revealing that the soft tissue had healed very well. He then began the digital workflow. For the final crown, a digital impression was made with a 3shape IOS scanner, using a Straumann® Cares scan body. A monolithic zirconia crown was then seated passively onto the implant in a healed and pre-conditioned soft tissue environment. One year after the treatment, the patient reports complete satisfaction with both his chewing function and the overall aesthetics. X-rays confirm that the molar site is stable and healthy. In this first in human case, use of the Straumann® BLX wide implant delivered efficient and reliable performance, even in soft bone with early loading conditions.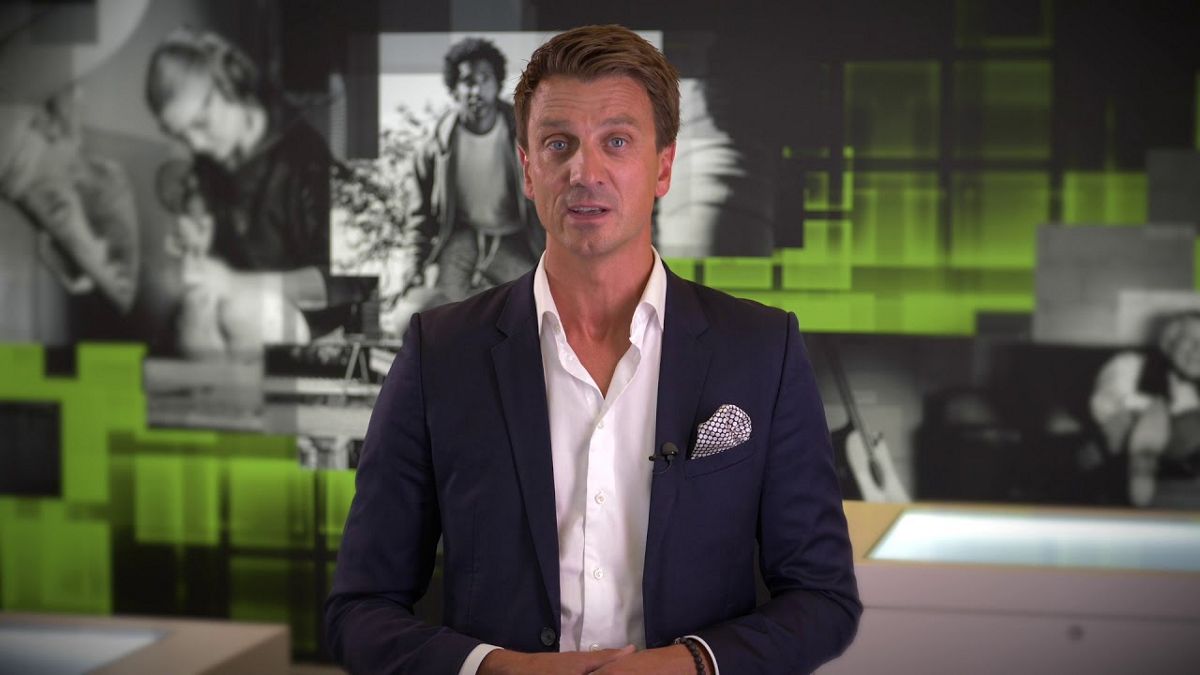 The risks of previous routine treatments
For many years, conventional fixed bridges were considered routine treatment when replacing a missing single tooth, according to fellow periodontist and oral surgeon Dr. Christian Rado Jarry of Straumann's Global Medical Affairs Department in Basel. Switzerland. "However," Jarry notes, "this treatment increased the risk of iatrogenic endodontic damage during the invasive preparation of otherwise healthy undisturbed teeth, which decreased the survival of these teeth over time."

The use and success of dental implants for rehabilitating the posterior partially edentulous jaw is well established. In addition to its high success rate, it leaves the adjacent teeth undisturbed. That said, Jarry adds, successful use of dental implants depends on optimal conditions of the peri-implant tissues. To determine implant dimensions, one first must do a three-dimensional evaluation of the patient's bone condition and availability –– a key step for the long-term stability of hard and soft tissues.

About single molar restorations
The success of single molar restorations are influenced by factors such as the clinician's skills, arch morphology, proximity of adjacent teeth, vertical access, anatomy and patient-related limitations. Salvesen notes that the use of wide implants have been proposed as a successful option, with survival rates similar to those of standard-diameter implants.

While osseointegration remains the basis for success, patients' increasing expectations place a new meaning on the definition of success and failure. From a patient's perspective, success may be defined by not only how functional and natural the outcome, but also if the treatment required fewer visits to the clinic.
Additionally, adds Jarry, "Clinicians increasingly are using computer-aided design and manufacturing (CAD-CAM) materials and chairside systems, as well as digital workflows, especially for single-unit restorations. This has been shown to allow for cost-effective and efficient treatment protocols that improve patient satisfaction."
An enthusiastic response from clinicians
In total, more than 100 clinicians have been working with the BLX and documented their results. A currently running, non-interventional multi-center clinical study specifically details the new implant's performance in the everyday practice setting.

"The related feedback is extremely positive," notes Dr. George Räber, Head of Global Product Management for the Straumann® Dental Implant System (SDIS). "An impressive amount of clinical data is already available as we begin to commercialize Straumann's BLX. We sometimes prefer to go to market a little bit later, but with a rock solid proposal.

"When I work with immediacy," notes Dr. Eirik Salvesen of ORIS Dental in Stavanger, Norway, "I want products that provide me with peace of mind in demanding clinical situations. Straumann® BLX Implants with Roxolid® and SLActive® give me that confidence. BLX is exciting because it extends the treatment options we can offer with Straumann® products. It's a new era of implant treatment."

Watch also our "2 minutes with Eirik Salvesen" on YouTube:
The Case Study "Pristine Function and Aesthetics. One-Year Follow-Up of Molar Replacement with a New Fully Tapered Implant System" has been published in the EDI Journal 01/191 by Dr Eirik Aasland Salvesen, Hafrsfjord, Norway, And Dr Christian Rado Jarry Dds, Msc, Basel, Switzerland.