Straumann at IDS 2019 in Cologne
"Arena of Confidence" to showcase industry-leading product launches addressing current dental megatrends
Taking 'Arena of Confidence' as its main theme, Straumann will focus on the confidence that the company, its people, products and solutions bring to the world of dentistry, from dental professionals to patients, at IDS 2019 (Hall 04.2 Booth G080/K089), held in Cologne, Germany, from March 12-16, 2019.
Looking forward to meeting you there!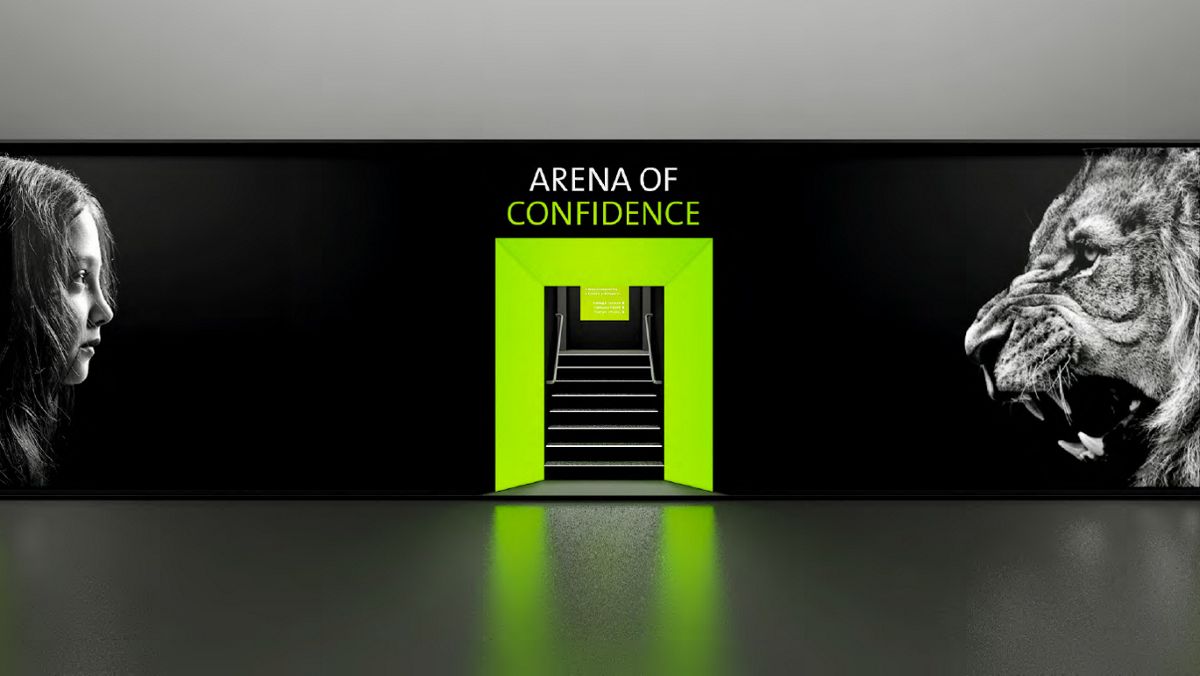 A highlight of the IDS show is the full European market release of the Straumann® BLX Implant System, a recently introduced fully-tapered implant for immediate treatment protocols that fills the gap in the company's premium portfolio and is positioned to win significant share in this segment.
Confidence beyond immediacy
The Straumann® BLX Implant System is the next generation solution for confidence beyond immediacy. It builds on the success of the company's apically tapered Straumann® BLT implant line, which continues to grow strongly and still offers significant potential. The new BLX addresses the fully-tapered implant segment, which is the fastest growing segment and now accounts for one in every four implants placed.
Straumann® BLX has been designed for immediacy and is also suitable for all other treatment protocols to suit the dentist's preferences, ranging from immediate to conventional placement and loading. The intelligent implant concept allows for Dynamic Bone Management and is designed for immediate protocols in all bone types.
Having already gained very positive results and responses, Straumann® BLX combines highly innovative design for predictable stability with high performance Roxolid® metal alloy and SLActive® surface. This creates a unique next-generation implant system that offers new levels of confidence – for immediacy and beyond.
In addition to launching BLX, Straumann will use its booth to highlight key topics that represent current industry focus and trends, each featuring a range of products, solutions and services
Remote dental monitoring


Following investments in Dental Monitoring, Straumann will launch its own solution that enables orthodontists and dentists to remotely monitor the treatment progress in their patients. Together with the introduction of virtual check-ups to supplement chairside appointments, this offers a significant improvement to patient care.
Edentulous solutions
Because edentulous patients are all unique, Straumann supports dental professionals who want to treat more patients, focus on their individual needs and require the freedom of choice.

Straumann® Pro Arch Fixed Solutions offers tailored fixed immediate full-arch restorations on four to six implants and with a highly esthetic prosthetic outcome.
Straumann® Novaloc®, on the other hand, is a reliable connection for removable solutions that endure.
Straumann® Mini Implants provide edentulous patients presenting reduced horizontal bone availability with a less invasive (if GBR can be avoided), immediate removable fixation of their overdenture.
 

Digital performance

CARES® Integrated Digital Solutions connect carefully selected, efficient dental equipment with the latest digital technology and premium materials to provide a seamless, open and fully validated digital workflow for dental professionals.
Straumann will showcase and launch new generation products that will increase speed, productivity and precision for dental professionals.
 

Biomaterials
In implantology and periodontology, the right solution should be designed to match any challenge in treating patients. Straumann offers a comprehensive range of biomaterials that provide an optimal solution for the patient's individual situation. Based on a new development of the unique Emdogain Technology, Straumann is now launching Emdogain® FL. It is the first product that has been clinically demonstrated to eliminate and sustainably regenerate periodontal pockets as part of scaling and root planing and dental hygiene procedures. With its unique capacity to regenerate periodontal tissues and to improve wound healing, Emdogain® FL is now available to general practitioners, dental hygienists and periospecialists as a true alternative to locally administered antiobiotics and antiseptics. With these properties Straumann® Emdogain® FL is the solution to render scaling and root planing procedures more effective, efficient and more mild to the patient, and can help to improve their periodontal and general oral health status*.


Enablement & education
Straumann continues to provide support that goes beyond products and technical skills. Straumann® SMART, a unique approach to learning that combines clinical education and product training in the classroom and online, offers a variety of dedicated programs for dental professionals - at all stages in their careers.
* regulatory approval pending