Straumann® BLX Implant System
Surgical video: Full Maxillary Arch Extractions and Bilateral Sinus Floor Elevation followed by Immediate Loading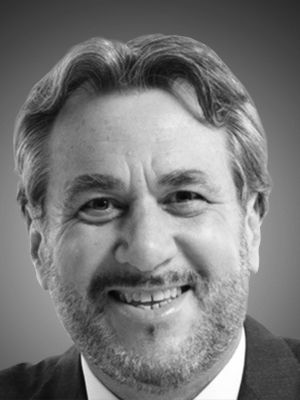 Prof. Dr. Fromovich graduated from the Medicine & Pharmacy institute in Bucharest, Romania. He is an expert on dental implants and he is leading a private practice dedicated to placement and restoration of dental implants. Dr. Fromovich is the inventor of many implant systems and restorative implant parts. Moreover, he has lectured extensively nationally and internationally. Dr. Fromovich has also conducted many advanced implant courses and he is the author of book chapters in implant dentistry and scientific publications.
Straumann® BLX Implant System – new versatility and ease of use in immediate restorations
(Manufacturer information) To provide the most versatile and the easiest to use of all available implants for immediate protocols – this is what the new BLX system from Straumann is aiming for. All clinical experiences with fully tapered implants in the last decade, and of course with Straumann's own apically tapered BLT implant, were taken into account during development. In order to combine in a single product high effectiveness in typical immediate restoration procedures with exceptionally forgiving characteristics in less than ideal situations, Straumann sought to achieve more than the design of a new fully tapered implant. The BLX concept relies on a combination of a set of unique and entirely new drills (Velodrill™) which prevents hyperthermia of the bone, as well as specific implant shapes that achieve high primary stability in soft bone, but without over-compressing the cortical areas. All BLX sizes have the same prosthetic connection, and the 3.75 mm diameter has already been cleared for all indications. The result is a next-generation implant system that aims ot offer new levels of confidence—for immediate restorations and all other treatment protocols in order to suit the dentist´s preference. It also enables the use of smaller implants. Additionally, the resulting simplified workflows translate into shorter chair time. Having already attained very positive results and feedback, Straumann BLX combines a highly innovative design for primary stability with its high-performance Roxolid metal alloy and SLActive surface. Thus, the new BLX will bring both versatility and ease of use to immediate protocols.