ITI World Symposium 2020 in Singapore run-up begins
Evidence and Trends for Patient-Centered Solutions: The Challenge of Choice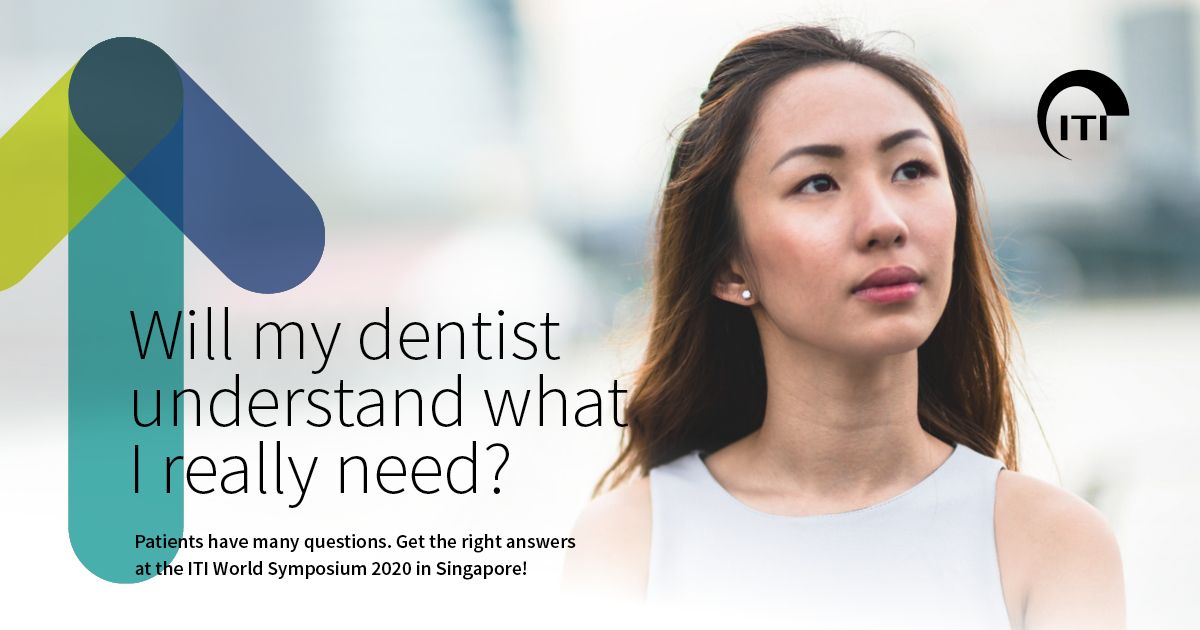 With the publication of the scientific program and the opening of the registration process, the run-up to the ITI World Symposium 2020 in Singapore from May 14 to 16 has officially begun.
As the ITI's flagship event that is held every three years, the ITI World Symposium sets the benchmark high and is eagerly awaited. 80 speakers will be sharing their expertise with the 6,000 participants who are expected to attend the event. A novel approach has been taken to the scientific program of the 2020 edition that puts the patient at the center of all its deliberations. The event's seven sessions will each be introduced by a patient scenario that sets the stage for the following presentations. Patients will tell their story in their own words, focusing on the aspects of the medical issue that are important to them. In their presentations, speakers will be responding directly to the questions and concerns raised by the patient, talking about how their quality of life is affected and the options open to each patient.
In addition to the seven sessions, participants will also be able to choose between four parallel breakout sessions. Three of these sessions have been dedicated to speakers under 40 who are currently going through a competitive process to win a place on the World Symposium stage. Applicants for the Young Breakout Sessions who have got through the first round have created short video pitches that can be watched at http://bit.ly/itiws2020-video-vote. Viewers are being asked to like their favorite video pitch until July 1, 2019. The number of likes each pitch receives will increase the chances of that speaker being chosen to present at the World Symposium. A poster presentation will also be part of the event.
Following on from its airport-themed design in 2017, the interior design setting for the World Symposium 2020 is arrival in the beautiful city state of Singapore. This custom-built interior is in a class of its own: During the three-day Symposium at the Singapore Expo Convention and Exhibition Centre, participants will be able to relax in surroundings inspired by Singapore, its architecture and history, and taste a little of the city's diverse and delicious culinary offering.
This is the ITI's first World Symposium to be held in Asia. Singapore was chosen as an attractive and exciting location that is easily accessible and well connected for international travel. It also offers participants a springboard to various nearby locations for an extended vacation.
Registration has opened online at www.iti.org/worldsymposium2020. Early-birds can take advantage of a discounted rate and non-ITI members can save up to USD 390 by becoming a Member before registering for the event.