Straumann® Smart
Take the plunge
Building confidence is key to getting started in dental implantology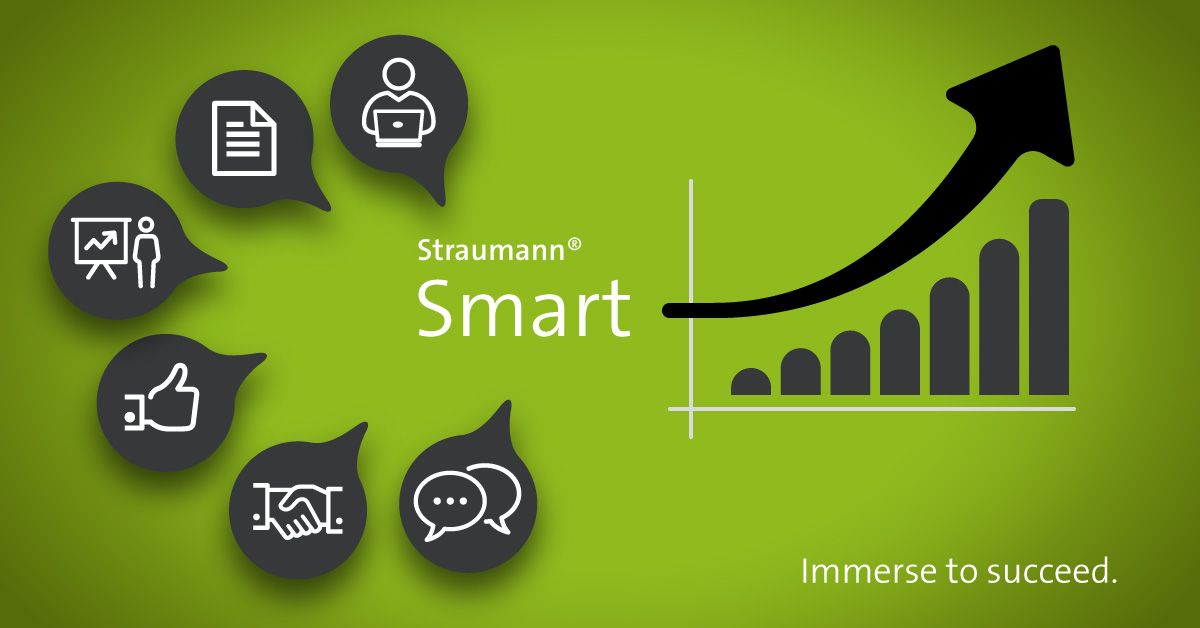 Did you know that market research shows that most trained General Dental Practitioners who have not yet started to place dental implants do not feel confident to do so? It is clear that the quality of implant training courses for GPs has to be significantly improved by putting more emphasis on key aspects that GPs see as crucial. Aspects like: risk assessment, complication management and pre-operative treatment planning.
To address these issues and to help dentists cross the threshold to get established in implant dentistry, we believe that providing enabling and intuitive training and support to dentists at an early stage is fundamental. That's why we developed Straumann Smart in close collaboration with the University of Zurich.
To enable dentists to gain the confidence to successfully start and continue to place or restore dental implants, Straumann has developed Smart, a unique and holistic solution that combines clinical education, hands-on product training, e-learning and the opportunity to benefit from one-to-one supervision by an experienced mentor. Smart helps dentists gain hands-on experience and improve their skills.  
What makes Straumann Smart so unique is the synergy that the six key elements deliver:
1. Classroom training
2. Online training
3. Mentoring
4. A simple product portfolio
5. Dental lab communication
6. Patient and practice marketing
Market research among dental GPS who haven't yet started to place implants identified three key training needs:
Practical hands-on exercise

Experienced speakers

Live surgery
To address these needs, in this article we'll focus on Smart elements 1, 2 and 3. Elements which are designed to work together to help dentists gain confidence quickly: