Women's Implantology Network WIN – Inspire. Engage. Be part of the change.
From a dream to changing the world of implant dentistry
Exceptional women meeting for shaping the future of implant dentistry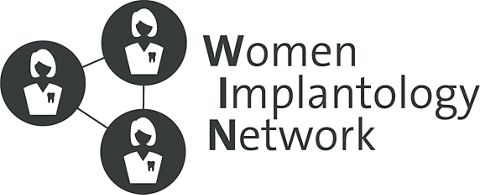 "believe in your dreams. Be determined, because yes – you can!"
We are a global network of dental professionals committed to embody, embrace and harness the power of gender diversity. With a majority of women graduating from dental schools, but only a minority of them becoming active in implantology, patient access to implant therapy is at risk.
Our mission is to engage women in implant dentistry and to empower them to achieve their ambitions. How do we achieve it?
Raising awareness

Offering networking opportunities

Keeping WIN members on top of implant dentistry

Offering mentorship for advancing in leadership roles in academia or private practice
Visit www.straumann.com/win   
join us on Facebook www.facebook.com/StraumannWIN/
Only two years after its foundation, the WIN initiative has been extended to an international level with over 350 members from all over the world bringing positive change to implant dentistry. In June 2018, the second annual network meeting was held in Amsterdam during Europerio9.    
Shaping the future: Core team and network meeting
The WIN initiative is steered by a core team with rotating members. As drivers of the initiative, they met in Amsterdam to further shape and define the next actions to achieve WIN's mission.
Global network meeting: A combination of seminar, workshop and social event
WIN brings together inspiring women in the field of implant dentistry. The evening started with a cocktail to meet and connect with each other followed by a combination of seminar and workshop. "Each single woman I met in WIN is fascinating, each story worth hearing" states Virginia Hochstetter, who coordinates the initiative at global level from Straumann's side. 
"in WIN you get inspired by other women's stories" 
Why workshop in Digital Marketing?
The WIN events offer skill-building workshops enabling women to advance in their career. The WIN community is given the option to vote in advance the topic. So far, it has been offered presentation & communication skills, clinical photography and moderation on stage. This time: Digital marketing for dental practice.
 "A major challenge for women which is repeatedly raised  as a barrier to moving up the ladder, is their inability to self-promote and draw attention to their accomplishments"* In today's digital age, we need to build our personal brand in the digital world.
But how? Dominik Schneider, expert in digital marketing, moderated a very interactive and insightful workshop. As guest speaker, we had the opportunity of hearing how Dr Hugo Madeira implements it in his clinic. Hugo is a practice owner and specialist in implantology, whose clinic -and himself- has a very strong and established digital marketing strategy. With the learnings, we teamed up in groups in a workshop format to define the individual action plans and translate the learnings into actionable ideas.