WIN (Women's Implantology Network) – Inspiring and engaging women in implant dentistry
It's OK to struggle once in a while, the most important thing is to keep curiosity and interest in the next step!
Dr Donna Lee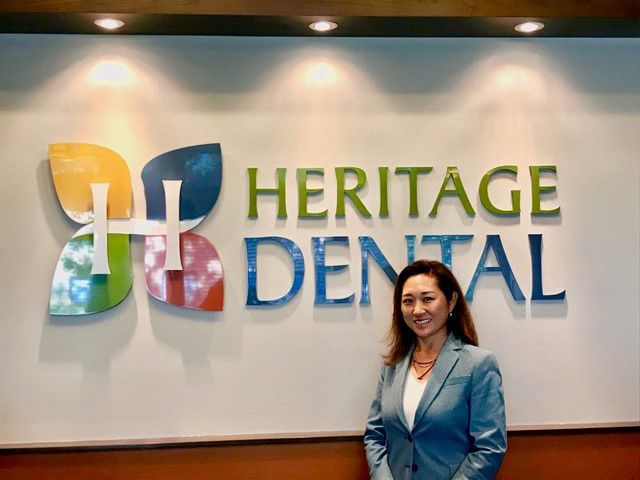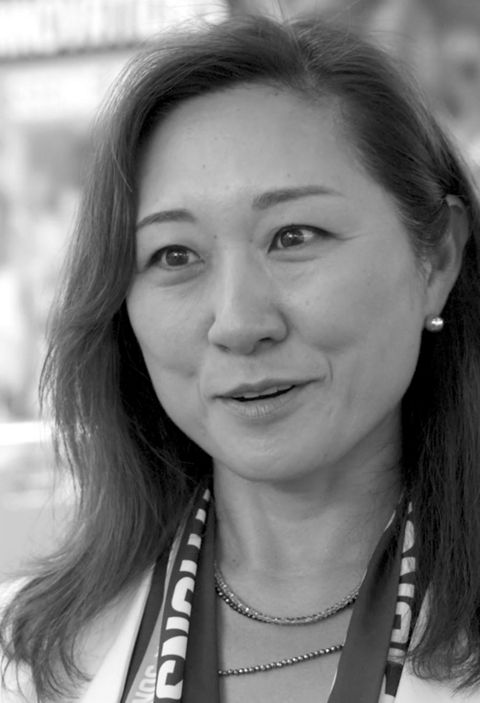 Donna Lee
Donna Y. Lee graduated from the University of Pennsylvania School of Dentistry in 1994. After a year of hospital residency in New York, she relocated to Minneapolis to join Heritage Dental Centers. She believes in continuing education to provide her patients with the best care possible. Dr. Lee has invested many hours in post-graduate classes including aesthetic dentistry, implantology & Invisalign. Dr. Lee provides multiple treatment options that fit your needs, letting you choose the one that's best for your life style and budget. Dr. Lee enjoys travelling with her two sons, enjoys the arts, cooking, golf and skiing.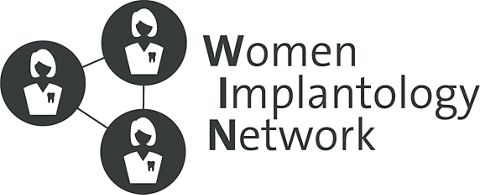 We are a global network of dental professionals committed to embody, embrace and harness the power of gender diversity. With a majority of women graduating from dental schools, but only a minority of them becoming active in implantology, patient access to implant therapy is at risk.
Our mission is to engage women in implant dentistry and to empower them to achieve their ambitions. How do we achieve it?
Raising awareness

Offering networking opportunities

Keeping WIN members on top of implant dentistry

Offering mentorship for advancing in leadership roles in academia or private practice
Visit www.straumann.com/win   
join us on Facebook www.facebook.com/StraumannWIN/
Too coincidental to be a coincidence
It's actually not that she has always had that particular dream of becoming a dentist someday. But hen she happened to visit a friend who was in her first year of dental school and thought that these anatomy wax-ups looked quite funny – then she tried herself and found it really was fun!
Still today she considers as one of the most rewarding aspects of dentistry the fact that you can fix something broken, get a patient out of pain and make people look better than they did before.
Later on, she was lucky enough to discover implant dentistry already during her dental school years and started to like it, first from the prosthetic side, and especially when implant dentistry was integrated in a multi-disciplinary approach.
Doing dentistry is one profession, running a dental office is another
Very early in her professional life, she became a junior partner in a group. Today, she is managing on her own a staff of 20 employees. She has a strong business sense and therefore also loves the non-clinical part of her typical workday – she would even go as far as to say that the really challenging tasks in her job do not come from dentistry itself, but from the business side of the practice: keeping a big staff happy, dealing with sometimes difficult patients, making decisions on adding new technologies, and so forth.
Dentistry may be more gender -equitable than other occupations
Dental procedures cost the same amount whether performed by a female or male dentist – so one of the major gender gaps of other professions is avoided from the start. Then, as she states, becoming a leader and owning a practice is just as possible for female dentists as it is for their male colleagues. Leadership in a dental office is mainly a question of energy and business sense, not of gender. And once a female dentist has chosen the leadership path, she naturally gains access to another important asset of the dental profession: flexibility!
"It is challenging, however, to devote yourself to the business aspects of your practice and be a true leader when you have a family with young children at home." Running her own office for all these years was sometimes hard and hectic, but the compensation was that, being her own boss, she was able to schedule her work hours so as to ensure that a fulfilling family life was possible simultaneously.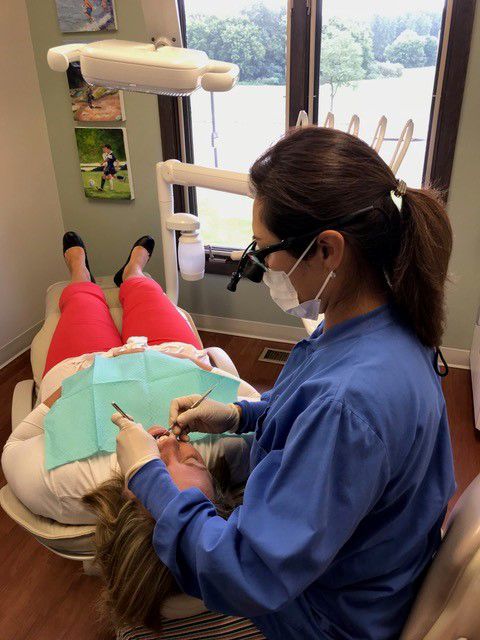 Keep on moving
A necessary compromise during the first phase of her career, when she managed her dental office while being a mom of two small children, was to reduce her attendance at specialist meetings and her international travel. But now that her sons are 15 and 16 years old, she has more time to invest in continuing education of every kind – and this additional input allows her to constantly renew her dentistry and maintain that enthusiasm about her job.
Instead of being saturated and having an "I've seen it all" attitude, she continues to add exciting new technologies to her business – after implant surgery, she has chosen orthodontic procedures as a center of interest as well, and further plans to invest in digital workflow tools for implantology. In her eyes, the limits for new additions are actually set by the rhythm at which they can be implemented in a larger practice such as hers – it can take a year until the whole staff is familiar with a new procedure, but then this is again a normal aspect of managing a "company".
Patients do not want implants, they want new teeth
Her self-understanding is that of a eneral ractitioner. As she has restored countless implants during her professional life before placing them herself, her surgical technique when doing implants is, of course, restorative -driven. Patients who come to her for "new teeth" actually love the fact that she does the whole implant treatment from the beginning to the end, although, she does send patients to specialized oral surgeons for complex bone reconstructions. Possibly the best example of her humble and stepwise approach to dentistry is that, when asked about her biggest single learning experience in implant surgery, she answers: "When I had to explant implants".

"being an entrepreneur gave her the autonomy to set her own private and business priorities"

Work-life balance
Looking back on over 20 years of her professional career, she is happy with the choices made: dentistry as an occupation remains fascinating for her after all that time, being an entrepreneur gave her the autonomy to set her own private and business priorities. And as a self-educator rather than a mentor-driven personality, she now enjoys the freedom of selecting new centers of interest – at her own rhythm, just like she did things at her own pace from the very beginning.
She is convinced that being an employee in a bigger (dental) corporation would have left less margin for her own needs, resulting in more frustration and, in the end, an increased risk of burnout.
As she would say, there is the right time for everything in life, and this right time can differ widely from one individual to the next. It's OK to struggle once in a while, the most important thing is to keep curiosity and interest in the next step!

"It's OK to struggle once in a while, the most important thing is to keep curiosity and interest in the next step!"

"Leadership in a dental office is mainly a question of energy and business sense, not of gender."

"I would tell my younger self not to worry about things so much"