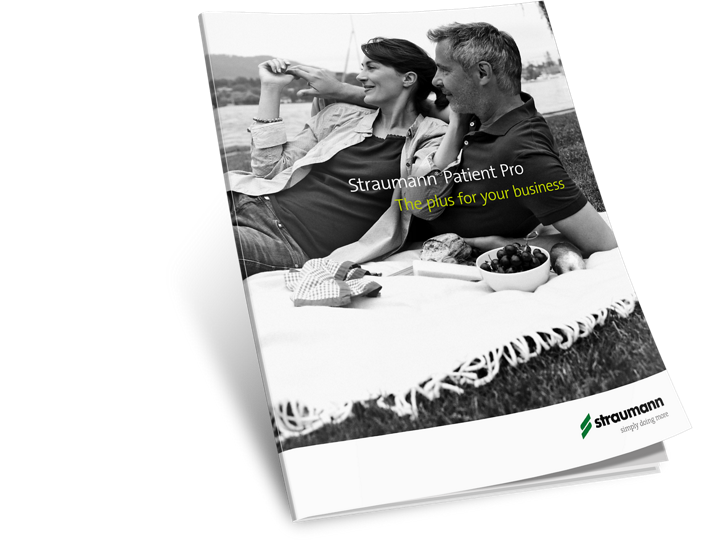 Practice and patient marketing. Supporting you on your journey.
Becoming a successful implantologist involves more than just placing implants. Dental professionals need to market the implant services they provide, educate their patients on different treatment options and be able to convince them to decide for an implant treatment.
With Straumann® Smart you will have full access to:
Training materials that explain

How to structure a successful patient consultation

How to discuss the optimal treatment plan with your patient along with risks, benefits and alternatives
Patient information and marketing tools that you can use on the internet and social media channels as well as in your dental practice such as:
Patient literature

Ready-made templates for patient communication

3:1 models

Smart's practice and patient marketing tools are designed to help you gain new implant patients and facilitate the patient consultation.
Spear Education
Spear Education provides dental continuing education for striving dentists that are dedicated to the pursuit of clinical excellence in dentistry.