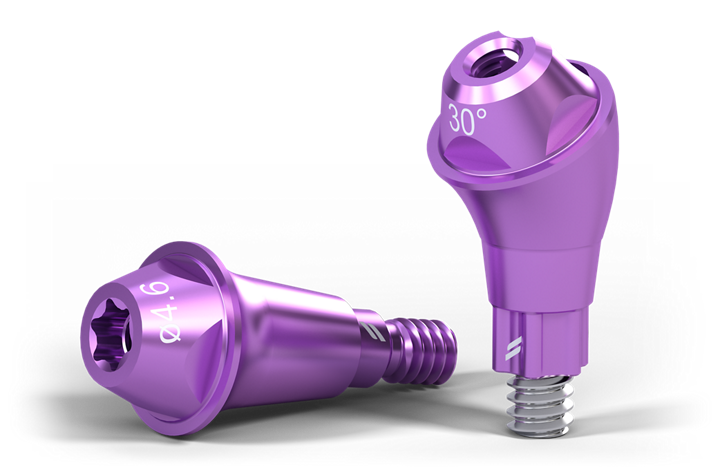 Straumann® Screw Retained Abutments
Continous improvements and portfolio completions.
Listening to your feedback has inspired us to take the SRA portfolio to the next level.
Users especially value SRA's as part of immediate loading protocols in Pro Arch. However, their versatility combined with a broad range of accessories also makes them an attractive solution for bridges and crowns.
Enhanced user-experience and peace of mind:

Straight screw-retained abutments: New one-piece design. Angled screw-retained abutments: New smooth edges. New SRA plan abutments with probe system concept

New options to best match your workflow:

New SRA protective caps and temporary copings. 
Additional options at implant level: new BL/BLT non-engaging impression posts and immediate temporary abutments