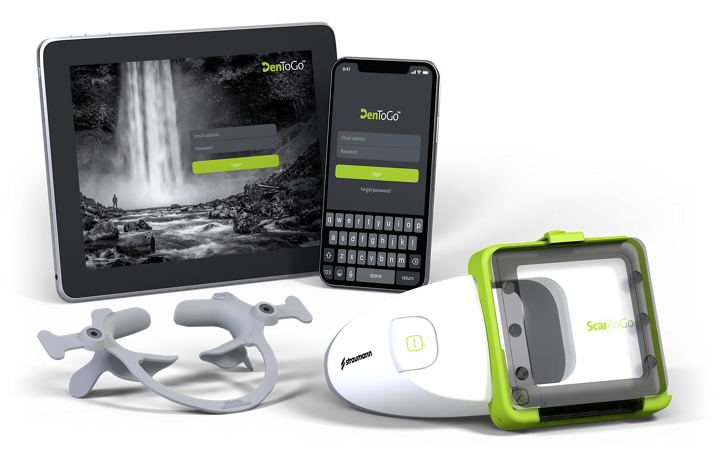 DenToGo
Making clear aligner therapy more efficient.
"Because you can`t always be there" 
Straumann is excited to announce DenToGo, one of the world's first mobile orthodontics monitoring solutions, which allows for more efficient patient scheduling, increased patient compliance, and personalized messaging. DenToGo helps you keep a close eye on your patients' progress, with dynamic wear schedules, and helps improve patient compliance, while allowing dentists to schedule appointments more efficiently.

Efficient Scheduling

DenToGo lets you keep a closer eye on your patients ClearCorrect treatment, so you can schedule appointments more efficiently. Your patients scan their teeth at home, and the DenToGo app will help you assess whether they're ready for the next step.

Increased Compliance

The DenToGo app helps patients take a more active role in wearing their aligners, monitoring their progress, and working towards their goals.

Personalized Messages

With personalized messages, you can engage even more frequently with your patient without additional chair time, and without sacrificing the unique, human approach your patients want.