Live at the #EAO2018 in Vienna, Austria: "Excellence in Immediacy. Innovation meets heritage."
"As long as you have primary stability, the world is your oyster"
Blackie Swart, South Africa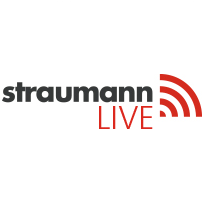 Modern dentistry is evolving constantly and at a fast pace. Straumann strongly focuses on important trends in dentistry in order to offer your patients innovative treatment options that make them smile – and you stand out from the competition. In this EAO issue of "Straumann Live", we present you what key opinion leaders like Ophir Fromovich, Blackie Swart, Hugo Madeira and Stefan Röhling have to say about the topics Immediacy, Digital Dentistry, and Ceramic Implants.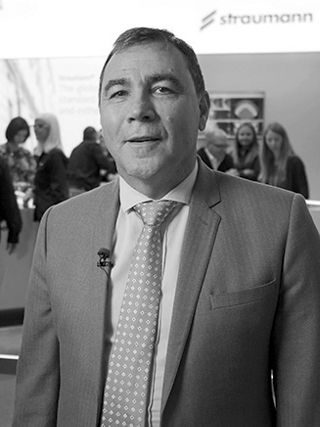 Louwrens (Blackie) Swart
Dr Swart received his dental degree in 1986 from Stellenbosch University, Cape Town, South Africa, and his master's degree in MFOS in 1994.(Cum Laude) He has been in private practise in Cape Town since 1995, focusing on the immediate placement and if possible the immediate loading of aesthetic implants. He serves on the ambassadors board of the EAO. He is a honorary consultant in the department of MFOS, University of Western Cape (UWC) on dental implants, as well as an honorary consultant to the Dean of UWC. He serves on the faculty of gIDE and is a member of various dental and MFOS societies. He is the next president of the Southern African Association of Osseointegration. He has lectured extensively and published both nationally and internationally and has conducted several live dental implant surgeries. He has also served in the roles of moderator, presenter, commentator and expert panel member in various locations around the globe. Dr Swart received Merit Awards for his contributions to implantology from the South African Society for Dental Implantology in 2008 and 2012. He offers courses: Predictable and consistent results with immediate placement protocol as well as edentulous implant treatment protocols.


Welcome to the gold standard in implant and esthetic dentistry. Straumann

 stands for Swiss premium quality, precision and pioneering innovation in dentistry, backed by the largest global scientific network. As the undisputed leader in implantology, we deliver innovations that are acknowledged as industry benchmarks and disruptive technological advancements backed by long-term scientific evidence.