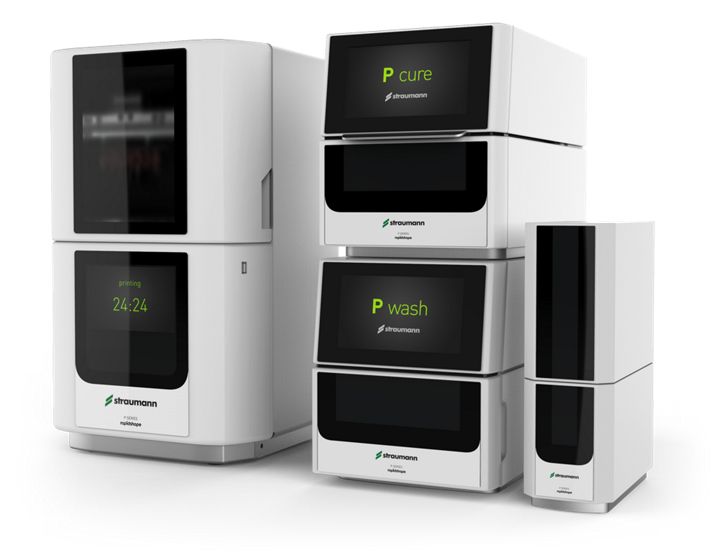 Straumann® CARES®
P series
Strike a chord with precision and productivity.
The CARES® P series delivers a new dimension in fast and professional 3D printing to allow you to produce top-quality dental products in-house and on-demand. The CARES® P series provides new functions to improve quality, flexibility, productivity and efficiency.
High Quality

Trust in reproducible results and premium quality from Straumann®.

Flexibility

Full control and the ability to adapt the production process to meet individual needs.

Productivity

Increase productivity and profitability from planning to production and finishing.

Efficiency

Improve efficiency of your workflow and shorten turnaround times.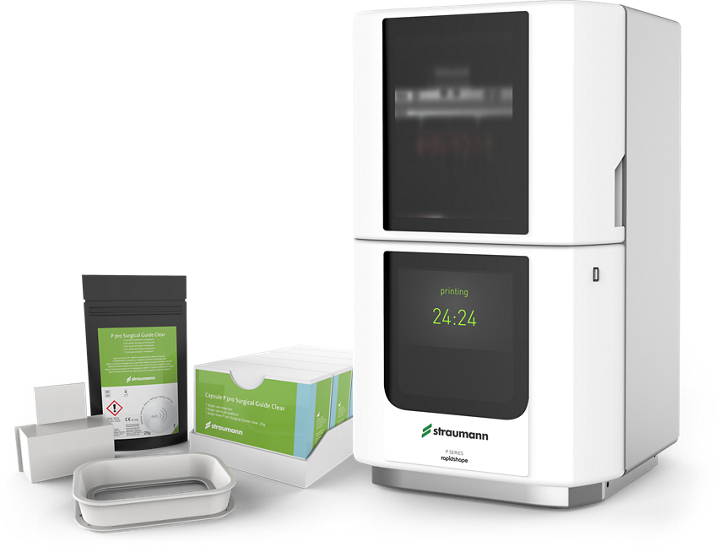 Straumann® CARES®
P10+ capsule
Easy-to-use 3D printer specifically designed for dental practices
Plug-and-play features ensure ease-of-use for the dental practice team  |  Compact, professional 3D printer capsule solution  |  Single-use consumables reduce storage requirements and simplify daily maintenance and handling  |  Gain access to a complete solution  |  No specialist knowledge required in 3D printing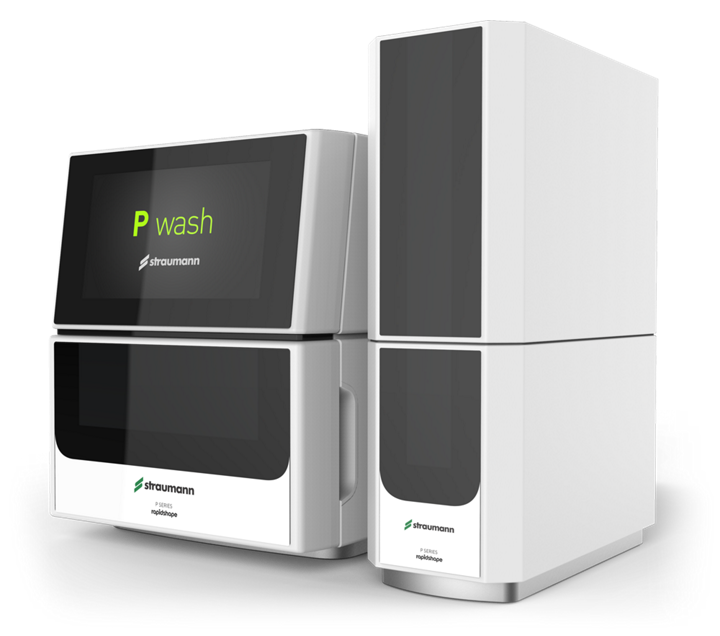 CARES® P wash
Increase efficiency by automating the wash cycle.
Fully automatic cleaning in approx. 10 minutes  |  No contact with sticky resins and cleaning liquids  |  Touch display control  |  Computer-controlled programs ensure effective use of cleaning liquids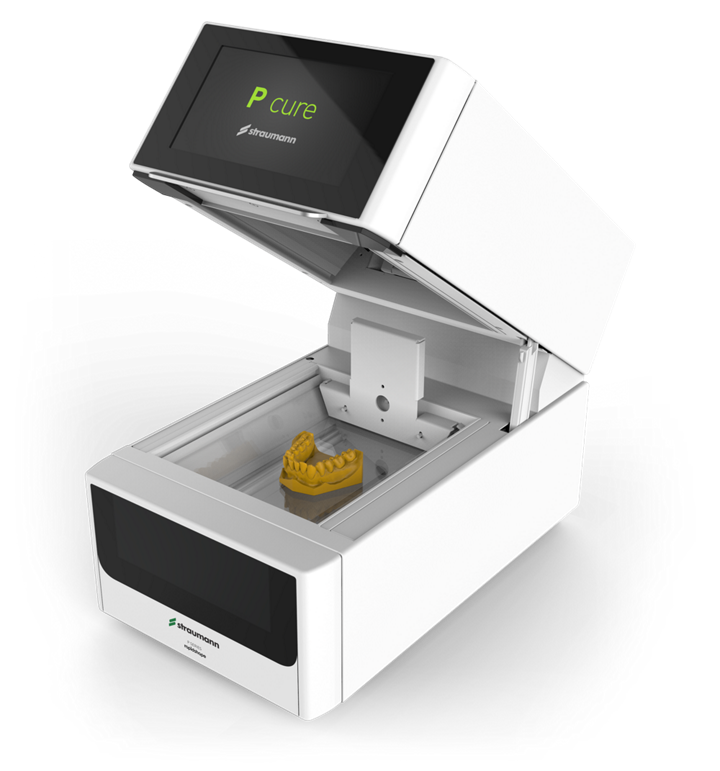 CARES® P cure
The automated curing and finishing solution to ensure maximum performance.
Precise wavelength of light emission from integrated light source  |  Protective gas supply not required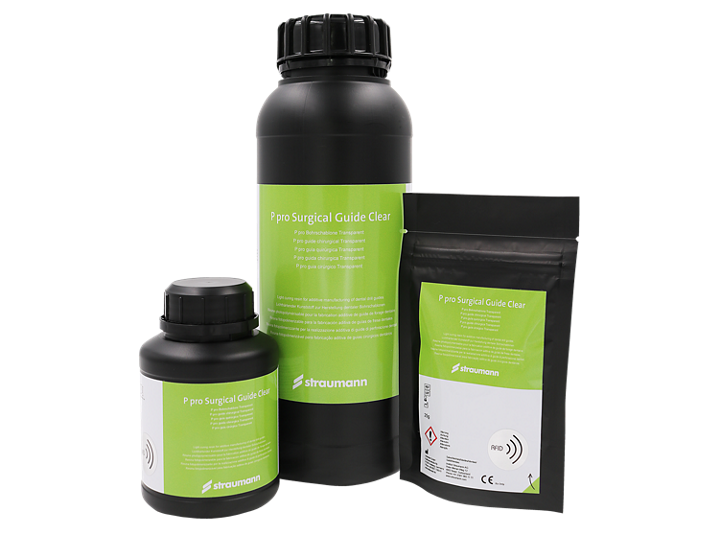 Straumann® P pro resins
A range of resins (available and planned):
Master model – Aligner model – Gingiva mask – Cast – Indirect bonding tray – Tray – Surgical guide – Bite splint – Try in – Denture base – Crown & bridge for temporary restaurations