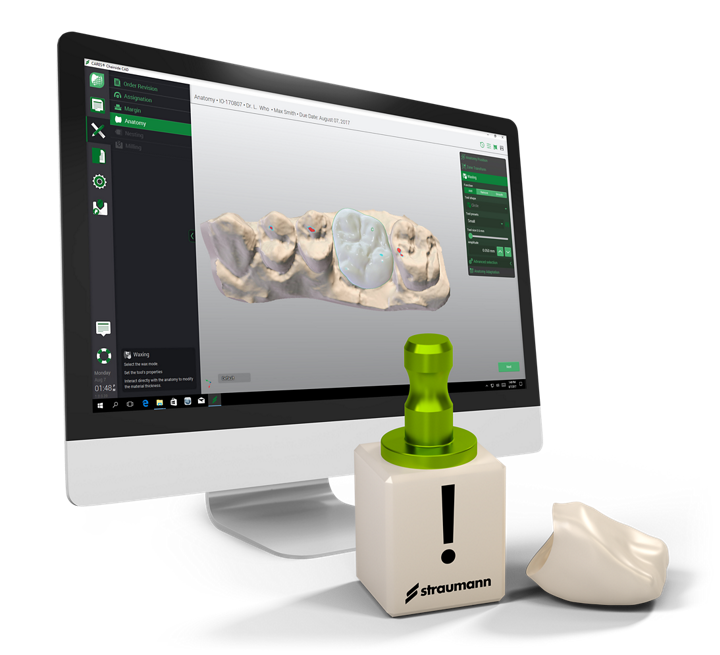 Straumann® CARES® Visual Chairside

The digital backbone for all Straumann® CARES® Digital solutions.

Straumann® CARES® Visual Chairside is an open design software for chairside solution compatible with: intraoral scanner, impression scanner and milling machine. A wide range of indications are supported. It allows for input and output of .STL for 3rd party systems support.
Precision

Integrates predefined milling parameters.


Reliability

Streamlined connection with C series chairside milling machine.

Reduced complexity

Advanced Tooth-Chain technology computes the shape of the proposed restoration, including anatomy, cusps, marginal ridges and emergence profile, by analyzing and mimicking the anatomical features of the adjacent teeth. Occlusion is automatically computed from the antagonist teeth.