Clinical review
Did you know? Facts about the Straumann® PURE Ceramic Implant
Discover natural pure white. Love your smile.
Nowadays, patients are more esthetic and health conscious than ever before. Healthy-looking oral soft tissues and bright teeth are considered a prerequisite for a beautiful smile and self-esteem, adding directly to health-related quality of life. The Straumann® PURE Ceramic Implant is ivory-colored like a natural tooth root and provides a highly esthetic and metal-free alternative to implants made out of titanium.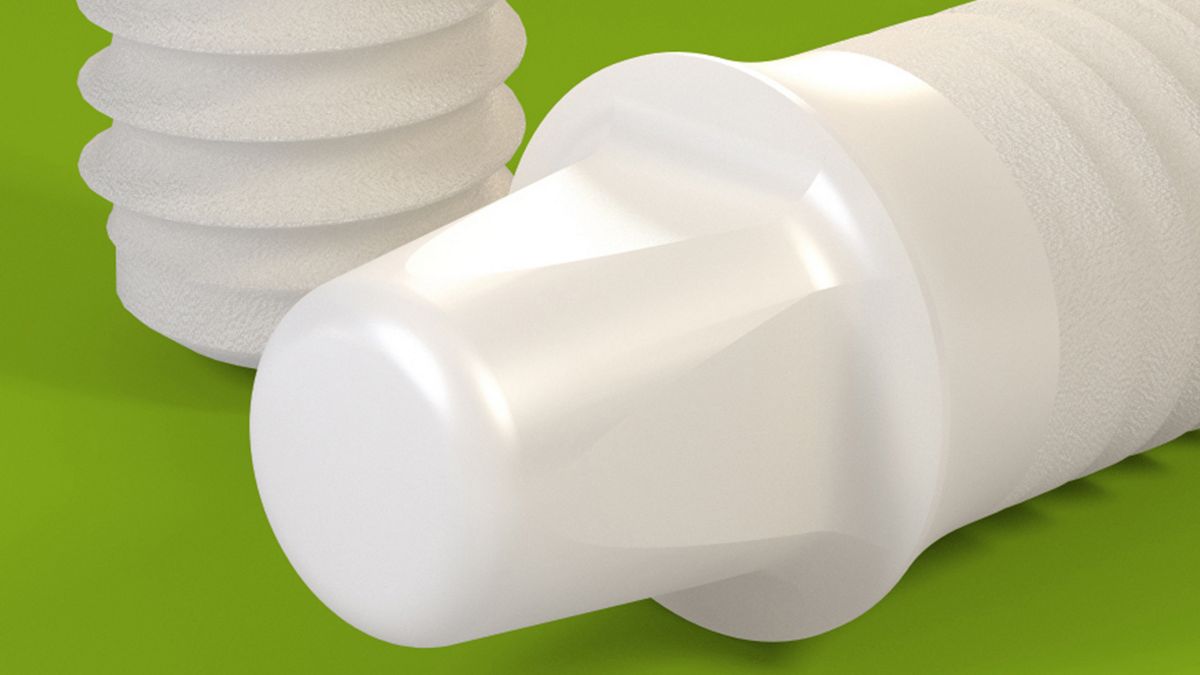 Did you know that Zirconia shows favorable formation of the epithelial attachments, as well as lower plaque adhesion compared to titanium surfaces? Read more about this and other scientific facts in our clinical review about the Straumann® PURE Ceramic Implant System.