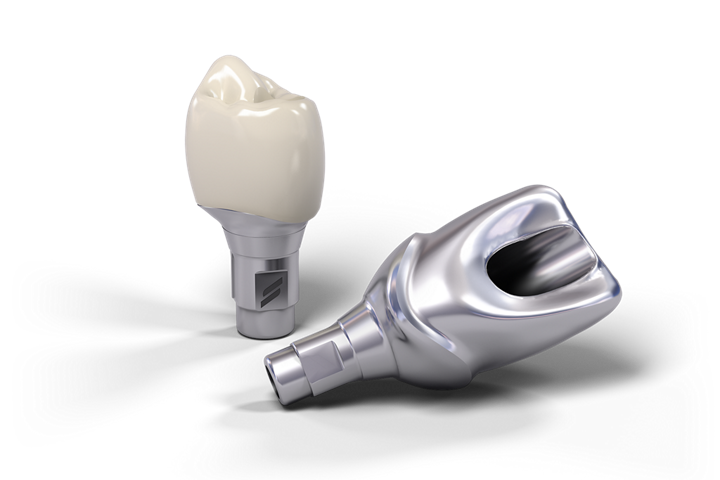 Straumann® CARES® Abutment CoCr (Straight & AS)  

Uncompromising quality. Efficient use.

This is a screw-retained one-piece abutment for use in your standard procedures, providing you with the foundation for exceptional restorative results. Optimal design flexibility combined with high precision standards ensure a customized shape with an individual emergence profile created according to the patient-specific situation. The result: high esthetic outcomes.
The CARES® Abutment CoCr AS (Angled Solution) allows tilting the screw channel of the restoration up to 30° in all directions to meet the highest esthetic and functional requirements.
| | |
| --- | --- |
| Key indications | Single-unit |
| Fixation | Screw-retained |
| Material | CrCo |
| Workflow | Digital |
| Platform | NC | RC | RN | WN |
| Screw channel | Straight | Angled |
Simplicity

coron® – the proven cobalt-chromium alloy used in this product – offers a veneering procedure comparable to noble casting alloys for easy processing. Can be veneered with standard veneering porcelain using your standard workflow. Only one scan is needed to design the abutment and anatomic shape.


Esthetics

Uncompromised esthetics, comparable with cement-retained restorations, thanks to the possibility to tilt the screw channel of the restoration up to 30° in all directions.

Flexibility

An additional material option for direct veneering procedures.


Quality

An original Straumann® abutment for the digital workflow.