Straumann® PURE Ceramic Monotype Implants
Study: Clinical performance of Straumann® PURE® Ceramic Monotype implants
Excellent survival and success rates confirmed
The aim of the study of Bormann et al. (see below) was to evaluate the mid-term clinical performance of a Straumann® PURE Ceramic Implant Monotype in single-tooth gaps in the maxilla and mandible. Based on the results, the conclusion was that Straumann® PURE Ceramic Monotype implants show excellent survival and success rates of 97.5 % and stable bone levels after 3 years of follow-up.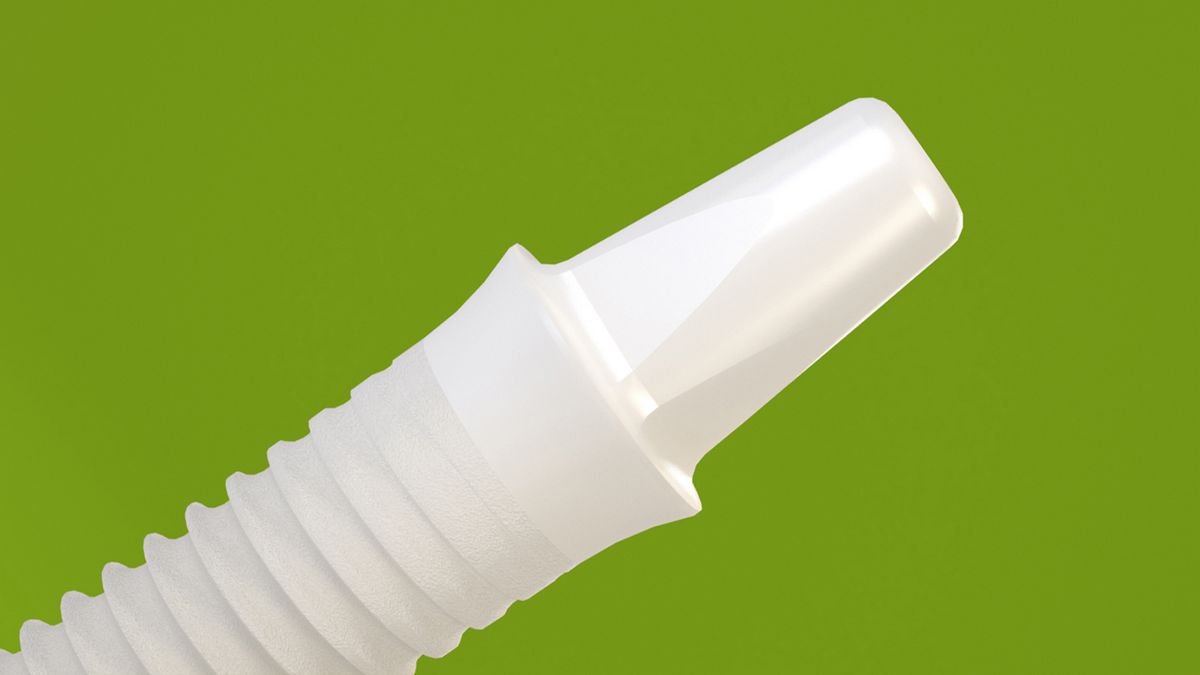 Relentless research and development
The Straumann® PURE Ceramic Implant System is the result of more than 12 years of relentless research and development until the ceramic implants complied with our premium quality standards. They combine Swiss quality and precision, strength, clinical success and flexible treatment protocols in an innovative solution that helps you to meet the needs of your patients.