The digital workflow
allows you to benefit in more ways than one.
Digitalization is impacting the world of dentistry immensely. This dynamic shift allows lab owners to adapt their business model to match the increasing expectations of dentists and patients. New software and hardware advancements change the way restorations are carried out and a digital workflow provides you with a competitive edge by expanding your options while increasing your profitability and productivity.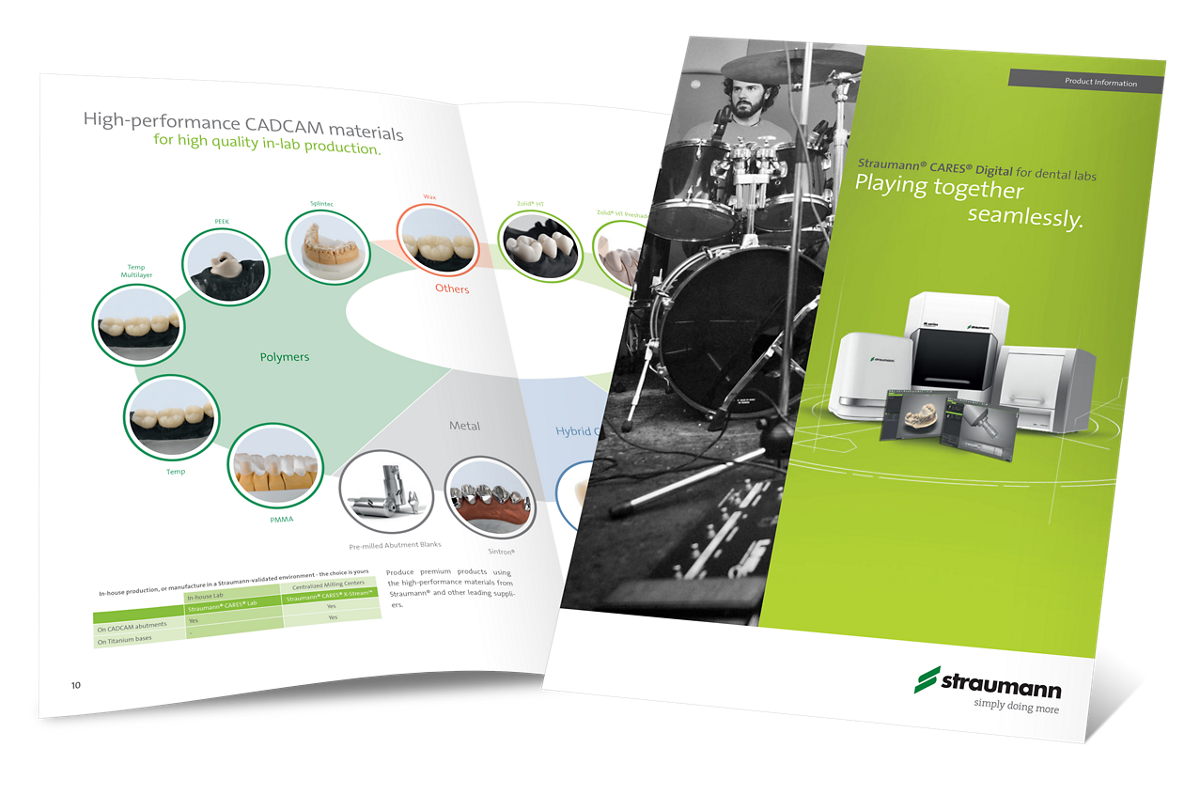 REDUCING COMPLEXITY THROUGH CONNECTIVITY
Straumann offers advanced connectivity to the digital workflow encompassing guided surgery, intra-oral scanning, and CAD / CAM, including all equipment, materials and services required.
ONLY ONE SCAN AND ONE DESIGN
Straumann® CARES® X-Stream™ delivers a streamlined clinical workflow for the full prosthetic restoration of Straumann implants. The one-scan, one-design procedure significantly reduces turnaround time and related costs.
CUSTOMIZED RESTORATIONS AND EXTENDED CONNECTIONS
Straumann® CARES® CAD / CAM lets you scan, design and order customized prosthetics directly from our milling centers. If access to the appropriate hardware is not available, you can still order customized solutions via our Straumann® CARES® Scan & Shape service.
INDIVIDUAL ESTHETICS IN A SINGLE STEP
The synergy between the pre-operative planning software coDiagnostiX® and CARES® Visual opens up a world of new possibilities, giving you access to a complete prosthetic-driven implant treatment.

Innovative, flexible and sustainable solutions
Access to the complete digital dental workflow
Increased efficiency by reducing process steps, turnaround time and costs
STRAUMANN® CARES® IS YOUR ACCESS TO A WHOLE RANGE OF CUSTOMIZED SOLUTIONS TO ADDRESS EACH INDIVIDUAL CASE.