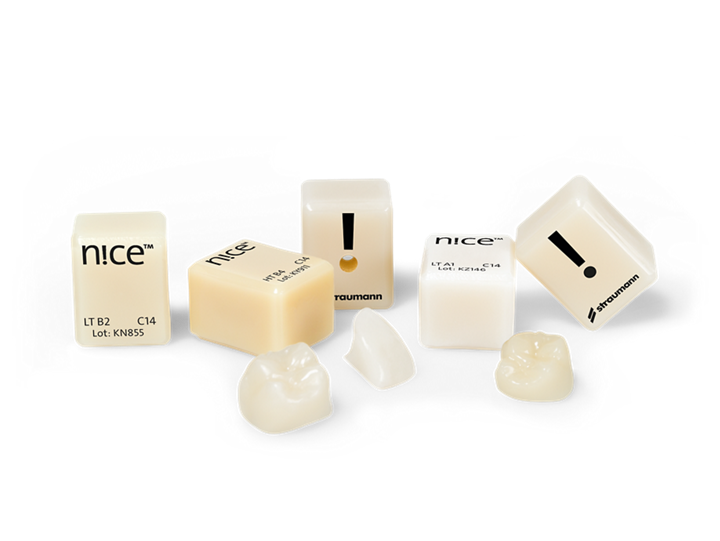 Straumann® n!ce® - Glass Ceramic Blocks
Milling ceramic blocks developed and produced by Straumann
절삭가공용치과도재
이 제품은 '의료기기'이며, '사용상의 주의사항'과 '사용방법'을 잘 읽고 사용하십시오.
광고심의필 : 심의번호 2020-I10-27-2495
절삭가공용치과도재 Straumann n!ce Glass Ceramic Blocks은 자연스러운 컬러로 간단한 연마 과정으로 우수한 수복물을 생산할 수 있습니다.
Increased efficiency

밀링 후 간단한 연마 과정을 거쳐 바로 환자에게 적용할 수 있습니다.

Natural appearance with high strength and longevity

자연스러운 컬러로 강도가 높아 오래 사용할 수 있습니다.

Added convenience and time saving

블록 표면과 마진라인이 매끄러워 간단한 연마과정으로 고품질의 수복물을 얻을 수 있습니다.