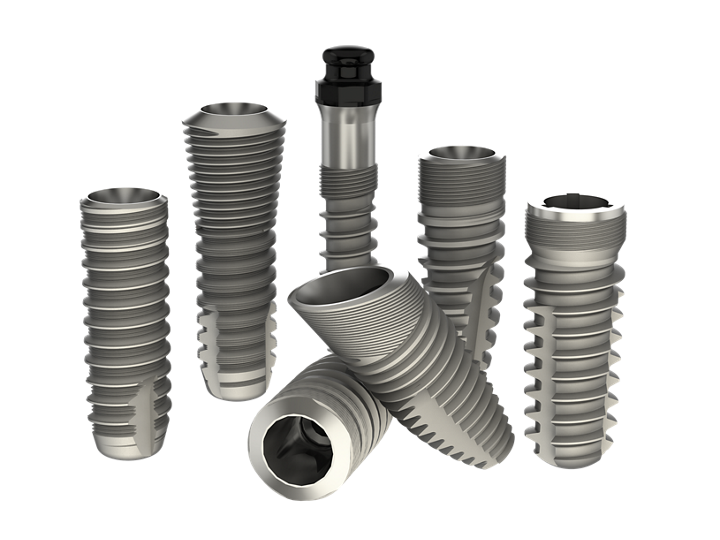 IPS - Implant Systems

High precision implant systems – innovative components
The implant systems developed by Medentika® meets the complex requirements of practices and laboratories for outstanding quality with a very fair price-performance ratio.
One conical connection

Only one conical connection between the implant and the abutment for Microcone nad Quattrocone implants with a diameter of 3.5 to 5.0 mm


Implant connection

Integrated platform switching shifts the transition between the implant and the abutment. This keeps bacterial stimuli away from the peri-implant tissue and creates a stable apposition of hard and soft tissue.

Free of micromovements

Conical connection between the implant and the abutment that is completely free of micromovements: No mechanical irritations and retention of the peri-implant bone.


Permanent aesthetics

The implant abutment connection meets all the system requirements for permanent red-white aesthetics in conjunction with a subcrestal implant position and the coronal micro-thread section.


Protection against risk of infection

The bacteria- and liquid-proof connection considerably reduces the risk of infection, ensures that tissue remains healthy and free from irritation and prevents bone depletion.


Lifetime guarantee

Up to lifetime for MPS and IPS.
For complete safety and maximum reliability. 
IPS Implant Systems

High precision implant systems, innovative components
Service documents and data sheets