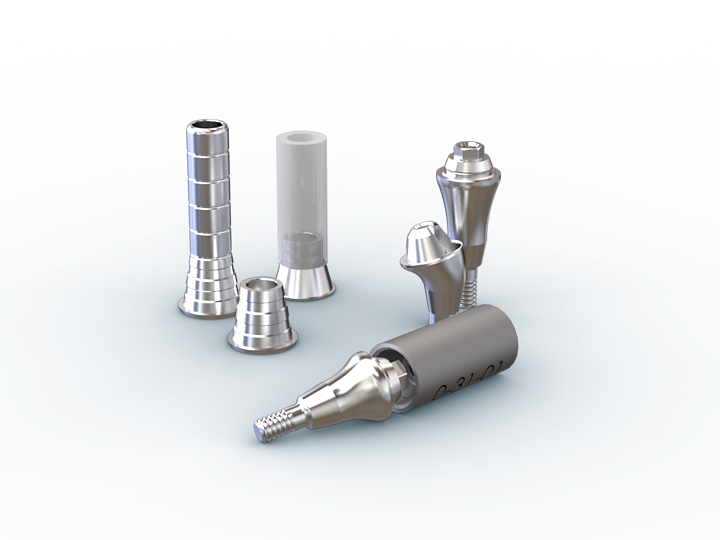 Multi-unit abutment
Discover our whole range.
The Multi-unit abutment supports a wide range of prosthetic restorations. It is excellent for producing personalized Multi-unit restorations or as a basis for individual restorations with implant-borne fixed full dentures according to the full arch treatment concept.
Implant connection

Available with the implant connections of the most common implant manufacturers.


Supply options

Various prosthetic components for the different
restoration options are available.

Two angulations

The Multi-unit abutments are available with a 17° and a 30° angulation.

Divergence compensation

With the 30° angled Multi-unit abutments, divergences of up to 102° can be compensated.


Gingival height

The Multi-unit abutments are available in various gingival heights.
See the wide range of restoration possibilities
The Multi-unit abutments allow a wide range of restoration options. From temporary dentures to individually screw-retained high-end solutions, everything is possible.
Since the digital libraries are available for almost any CAD software*, prosthetic restorations such as bar restorations can also be produced with CAD/CAM technology.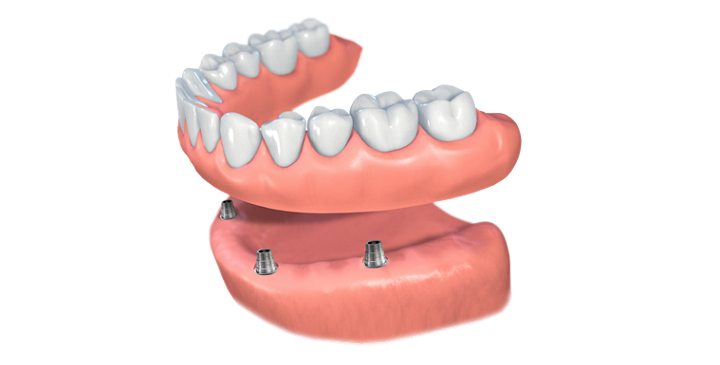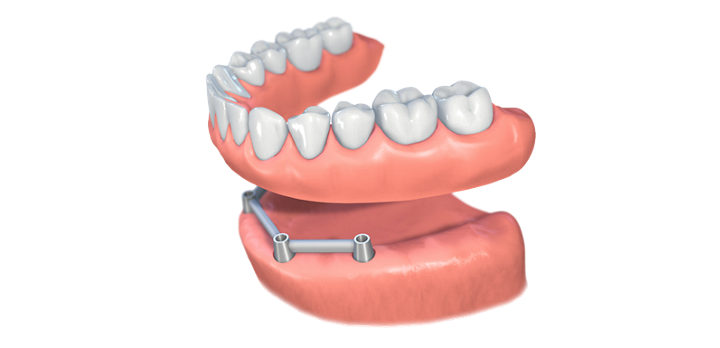 * 3Shape / exocad / Dental Wings / Blender for Dental
Next to our Multi-unit straight, we also offer the Multi-unit abutments in two angulations of 17° and 30°.
For the different treatment options, there are various prosthetic components available, and all our Multi-unit abutments are obtainable in different gingival heights. If the 30° angled Multi-unit abutments are used, a compensation of divergences between implants of up to 102° is possible. All our Multi-unit abutments are supplied sterile packed incl. insertion aid.
NEW: In addition, our Multi-unit abutments now come with an optimized, soft tissue-sparing emergence profile.
Discover our manufacturer compatibility
BioHorizons Camlog

Camlog®*

BioHorizons Camlog

BioHorizons Tapered System

Dentium

SuperLine Implantium, Implantium II

DENTSPLY SIRONA

ASTRA TECH OsseoSpeed®*TX

DENTSPLY SIRONA

ASTRA TECH OseeoSpeed®* EV

DENTSPLY SIRONA

ANKYLOS®* C/X

HiOssen Implant®

ET-System

Medentika®

MICROCONE, QUATTROCONE, PROCONE

Nobel Biocare

NobelActive®* CC, NobelReplace®* CC, Nobel Parallel™ CC

Nobel Biocare

NobelReplace®*, Replace Select™, NobelSpeedy®* Replace

OSSTEM Implants

TS System

T-Plus Implant Tech

A+ Implant, ST Implant

Zimmer Biomet

Biomet 3i Certain®*

Zimmer Biomet

Zimmer Tapered Screw-Vent®*
*is a registered trademark of an independent third party
Multi-unit Prosthetic components
QuattroFix
QuattroFix is a special concept for fixed, full-arch restoration for edentulous patients with an atrophic alveolar ridge on two straight and two 30° angled implants.