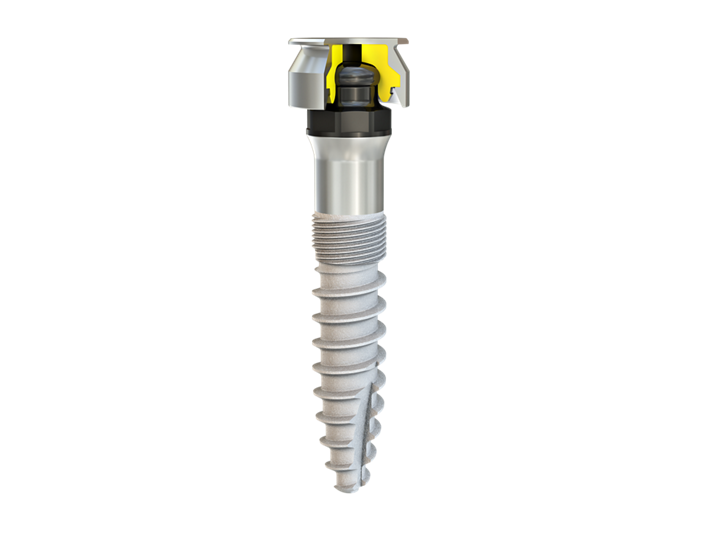 The slim and permanent implant solution
The Minicone is a one-piece, root-shaped implant with an sand-blasted and acid-etched, rough, residue-free surface, including integrated prosthetic Optiloc® patrix.
Minicone – the slim and permanent implant solution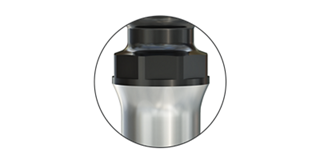 Integrated octagonal
To retain and insert the implant with the instertion instrument.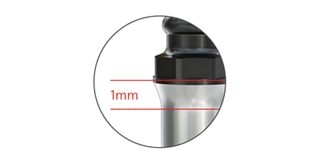 Gingival region
Conical neck region that may only be positioned within or slightly above the gingiva.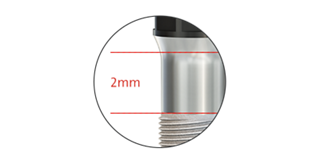 Variable insertion range
The cylindrically machined neck region can be positioned in the bone or the gingiva, depending on requirements or bone condition.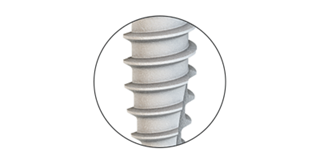 Macro-thread
The lower, largest part of the thread is a self-tapping macro-thread. With its progressive thread flanks, this is primarily designed to achieve the necessary primary stability.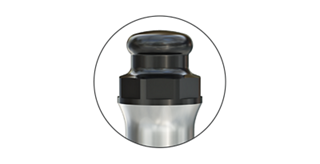 Integrated Optiloc® abutment
ADLC coating

Maximum hardness combined with the best gliding properties - virtually wear-free abutment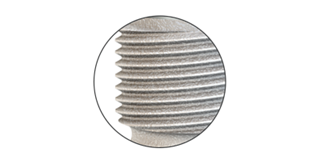 Micro thread
The upper part of the thread is a micro thread to ensure an even and gentle distribution of force into the bone.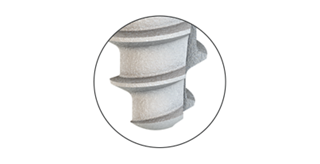 Rounded apex
The rounded apex of the Minicone implant largely prevents injury to the anatomical structures when the implant is inserted.
The Optiloc® Matrix System with its newly developed technology is a factory-made connection element to secure removable restorations to Optiloc® abutments.
Freedom of movement
The Optiloc® Matrix allows small movements of the prosthesis without disengaging the restoration. However, unlike other matrix systems, the Optiloc® always returns to the initial position.
Retention insert with outstanding handling
The retention inserts made of the high-performance plastic PEEK are manufactured very precisely and can absorb lateral pressure by the patent-protected design. Retention inserts can be inserted and removed within 5 seconds. Accessories, such as the very low impression matrix or easy-to-use matrix housing extractor guarantee stress-free handling.
Minimum size
Slimmer than the market leader, lower than ball attachments. Optimum dimensions now also allow the matrix to be placed where only minimum space is available. 
Matrix housing
The very slender titanium matrix housings are the ideal solution where only minimum space is available.
ADLC coating
The surface quality of the ADLC coating (amorphous diamond- like carbon) sets new standards. Maximum hardness in combination with optimum sliding reduces abrasion on the abutment and damage to the retention inserts.