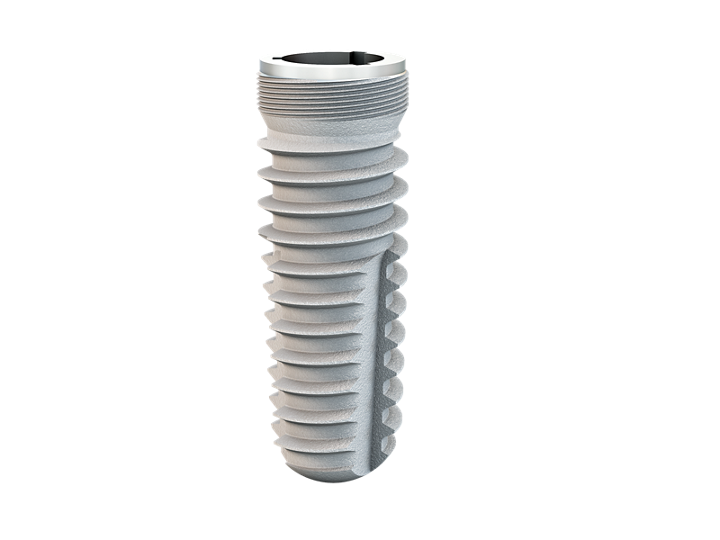 High primary stability even in soft bone
The newly developed high-profile thread ensures high primary stability even in soft bone, and allows direct implantation into extraction sockets. The rough micro-thread on the implant neck region promotes preservation of the crestal bone* and increases primary stability, particularly in the case of a sinus lift.

Procone – high primary stability even in soft bone
Parallel-walled high-profile thread

The parallel-walled, high-profile thread ensures high primary stability. The high primary stability also remains if the implant is slightly turned back during insertion. This gives the surgeon more flexibility with horizontal positioning of the implant.
Implant connection
The implant connection is compatible with the Camlog Tube-in-Tube® implant-abutment connection**. Medentika® provides a variety of options for fabricating functional and highly precise prosthetic restorations. The wide variety of products in the C-Series ensures optimum restoration for Camlog** and Procone implants.
Crestal micro-thread

The crestal micro-thread promotes the apposition of bone cells* and their retention in the crestal region. The rough micro-thread significantly increases the primary stability with soft bone and/or sinus lift. Functional forces are distributed to the surrounding bone and create positive mechanical stimulation of the bone.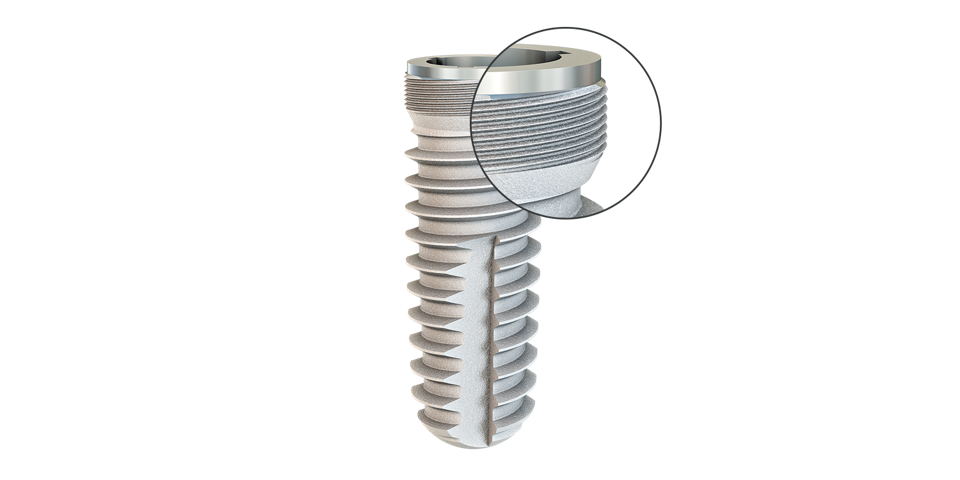 Conical high-profile thread

The Procone implant body tapers conically in the apical region and together with the high-profile thread and 3 cutting edges provides high primary stability, even in demanding situations. Optimized primary stability in all bone conditions with newly developed high-profile thread. It is self-tapping and gentle on the bone, despite high primary stability. Short insertion time thanks to a thread pitch of 0.9 mm per turn.
Surface

The high-purity, sandblasted and acid-etched surface extends over the entire implant surface to the 0.4 mm machined implant neck region. It has excellently dimensioned micro-macro roughness for apposition of bone-forming cells, reliably promoting optimum long-term osseointegration of the implant. In combination with the coronal micro-thread and the high precision implant abutment connection it can ensure outstanding crestal bone formation.
* Based on the principle of crestal bone preservation by micro-thread. 
** Camlog products are supplied by Camlog Biotechnologies AG, who has no legal or economical relation to Medentika® .