Multi Platform Systems

Excellent prosthetic for all major implant systems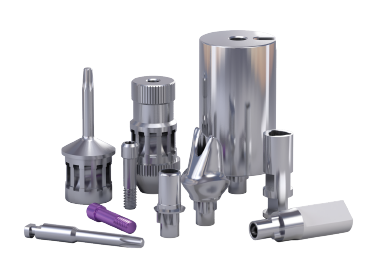 Our products are the result of innovation and of creative development, detailed expert know-how and exact market awareness. All MPS implant components and abutments are compatible with the major systems available on the market. 
Excellent precision

The result will always be an abutment manufactured with the highest interface precision

Excellent price-performance ratio

Uncompromising, exact and always economical


Comprehensive range of prosthetics

Compatible with all major implant systems


Customized solutions

Unique parts that are otherwise not available 


Clear design

The customer has the same prosthetic interface for all series

MPS | Products
The high precision abutment range is versatile and clearly structured, whether for single-tooth, bridge or full-denture restorations.
MPS | Abutment types

Whether for single tooth, bridges or total prosthetic solutions, the range of high precision abutments is versatile, clearly structured and provides an end-to-end service.