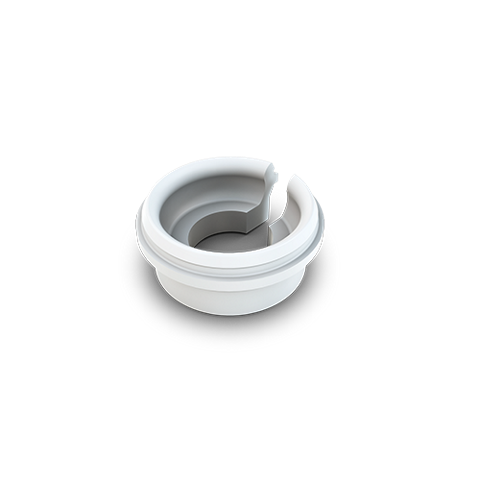 ADLC coating

The surface quality of the ADLC coating (amorphous diamond-like carbon) sets new standards. Maximum hardness in combination with optimum sliding reduce abrasion on the abutment and damage to the retention inserts.


Retention insert

The retention inserts made of high performance plastic PEEK are manufactured very precisely and can absorb lateral pressure by the patent-protected design.


Matrix housing

The matrix housing is available in titanium and in beige-coloured PEEK. The solution where there is limited space or if a metal-free option is required.


Outstanding handling

Retention inserts can be inserted and removed within 5 seconds. Accessories such as the very low impression matrix or easy-to-use matrix housing extractor guarantee stress-free handling.

Retention inserts | No compromise
You have the choice between 6 retention inserts with different retention forces, which easily master divergences up to 20 degrees per implant. In combination with angled Novaloc® abutments even 35° per implant.