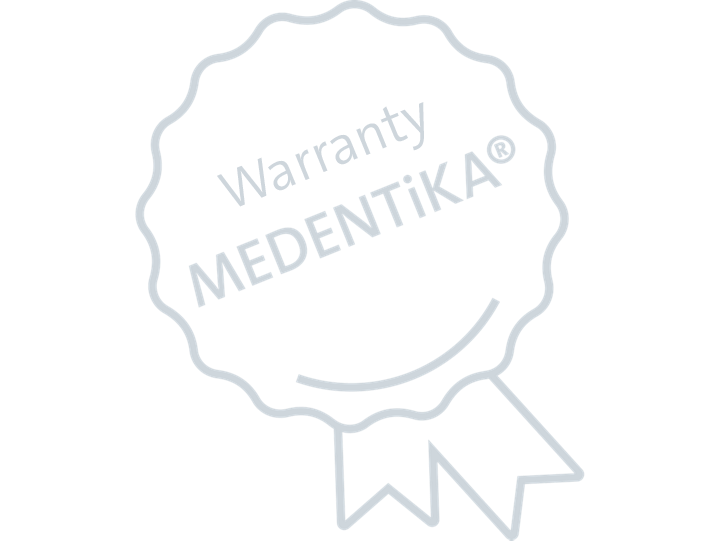 Are there warranties?
YES, UP TO  A LIFETIME LIMITED WARRANTY

Up to lifetime for MPS and IPS – For absolute safety and maximum reliability

When you work with MEDENTiKA® materials you can be sure you're in safe hands. MEDENTiKA® not only assumes lifetime responsibility for the quality and durability of MEDENTiKA® abutments manufactured and supplied by us, but we also meet the warranty policy on implants of other manufacturers – up to a lifetime – used in an approved combination – with our abutments.
The extended warranty primarily takes effect if other manufacturers limit the warranty of their implant because it has been used in combination with an abutment from MEDENTiKA®.
ABUTMENT

3 Year Warranty
MedentiLOC abutment, replacement with an equivalent MedentiLOC abutment*
Lifetime Limited Warranty
Replacement with an equivalent metal abutment




IMPLANT



Lifetime Warranty
Replacement with an equivalent implant**


Lifetime Warranty
Refund the third-party implant
* except matrices and inserts, as these are subject to natural wear.
** Each guarantee case of the Minicone implant will be reviewed due to its integrated prosthetic retention system and the possible associated abrasion.
***Match the terms and conditions of the third-party implant provider.