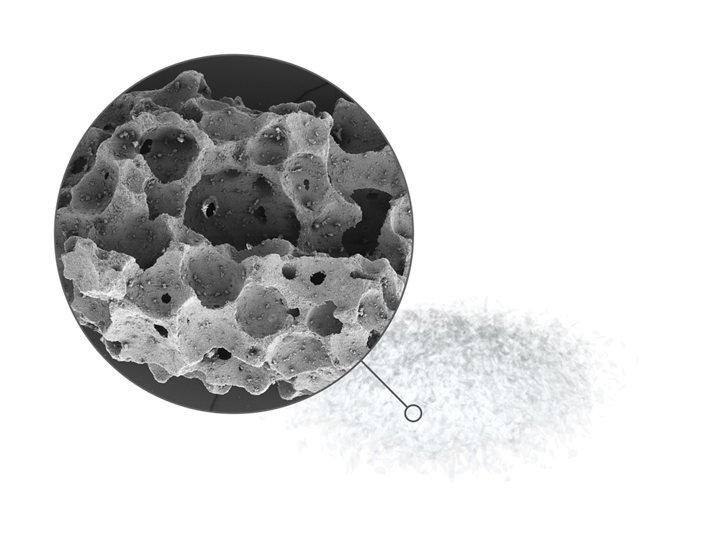 Neodent® XenoGraft

The natural-looking bovine bone grafting material.
Neodent® XenoGraft is methodically processed from bovine bone and extensively tested to eliminate antigenicity and provide a favorable environment for new bone growth. Its slow resorption rate delivers extended stability—a critical advantage in cases that require a strong scaffold for long-term tissue support or esthetic needs.
Strength

Creates a lasting scaffold with a favorable tactile feel when drilling for an implant site or osteotomy. The slow resporption rate provides extended stability.


Biocompatibility

Deproteinized and delipidized, then terminally sterilized via gamma irradiation for an optimal balance of calcium of phosphate.

Osteointegration

Low crystallinity provides a favorable surface to which new bone can adhere. A high porosity supports osteoconduction, enhancing integration of new bone.

Flexibility

Combine with Straumann® AlloGraft to augment mechanical strength and to maintain ideal space for maximum bone volume.

 
Straumann collects your information to facilitate the commercial relationship, contact you regarding future product offerings and promotion and all other permissible business purposes. Please see our Privacy Policy for more information.