Helix GM™ 
Unbeatable versatility
GM™ Helix is an innovative hybrid implant designed to maximize treatment options and efficiency in all bone types.
Hybrid dual tapered implant design for esthetic excellence
The new Helix GM™ is an innovative implant design combining a full dual tapered body design and a hybrid outer contour: cylindrical on coronal area and conical on the apical part. This allows for vertical implant placement flexibility in combination with under-osteotomy helping to preserve important peri-implant bone structures in the crestal area which is an important prerequisite to optimize the outcomes in esthetic sites.
Outstanding primary stability even in challenging situations
The new Helix GM™ has a progressive dynamic thread design in combination with a small tip and flutes allowing immediate engagement. These features help to adapt the drilling sequence and primary stability to the clinical situations even in demanding cases, such as soft bone, fresh extraction sockets, converging root tips or to the treatment protocols with immediate implant placement and immediate loading.
Dynamic progressive
thread design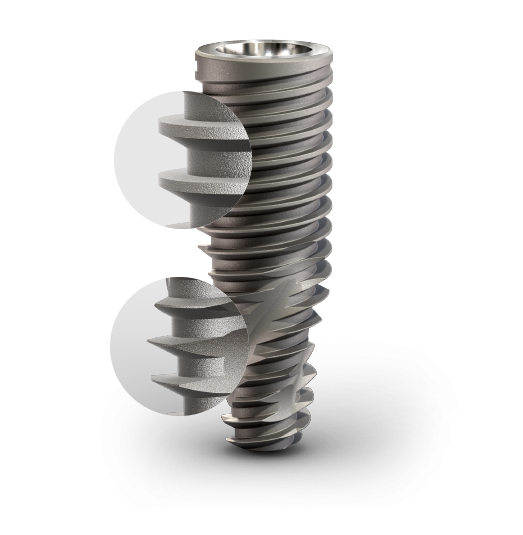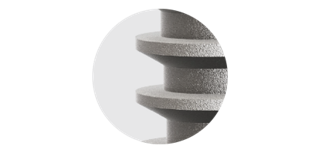 • Coronal : Trapezoidal > compressing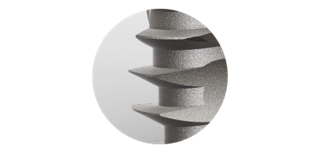 • Apex :  V-Shape > Self-tapping
» Designed to achieve high primary stability in all bone types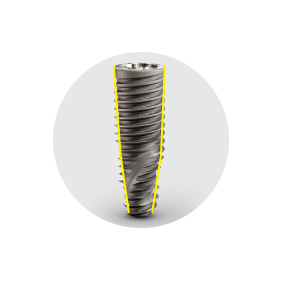 Fully tapered body design

• Coronal : 2° - 12°
• Apex : 16°
» Allowing under-osteotomy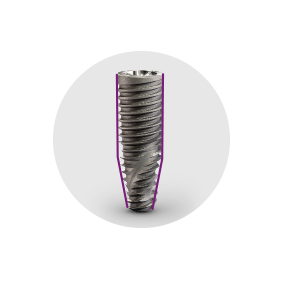 • Coronal : Cylindrical
• Apex : Conical
» For stability with vertical placement flexibility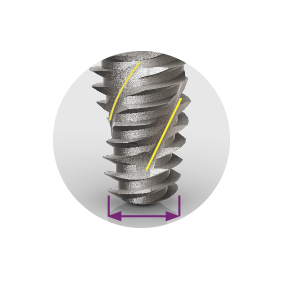 • Soft rounded small tip
• Helical flutes
» Enabling immediate loading
Acqua hydrophilic surface
designed for high treatment predictability
The Neodent® Acqua hydrophilic surface is designed achieve successful outcomes even in challenging situations, such as soft bone or immediate protocols (6-9)
Surface Comparison

Lab generated image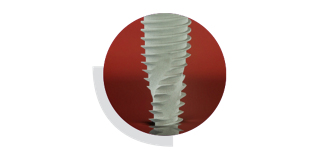 Hydrophobic Surface
(conventional)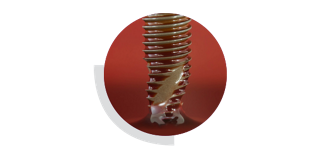 Acqua
Hydrophilic Surface 
Portfolio
See all GM Implants - A comprehensive implant portfolio designed for immediate protocols for all bone types