NeoArch offers immediate, reliable and top quality fixed edentulous solutions based on the proven product concepts at an affordable cost.
A Smile for Everyone 


Neodent® NeoArch®.
Immediate fixed full-arch solution.
Increasing expectations for shortened treatment duration represents a significant challenge for dental professionals especially in patients with anatomical deficiencies. The Neodent® Implant System offers an optimized solution for immediate fixed treatment protocols in edentulous patients. This type of system allows for improved patient satisfaction and quality of life by immediately restoring function and esthetics according to survey results1.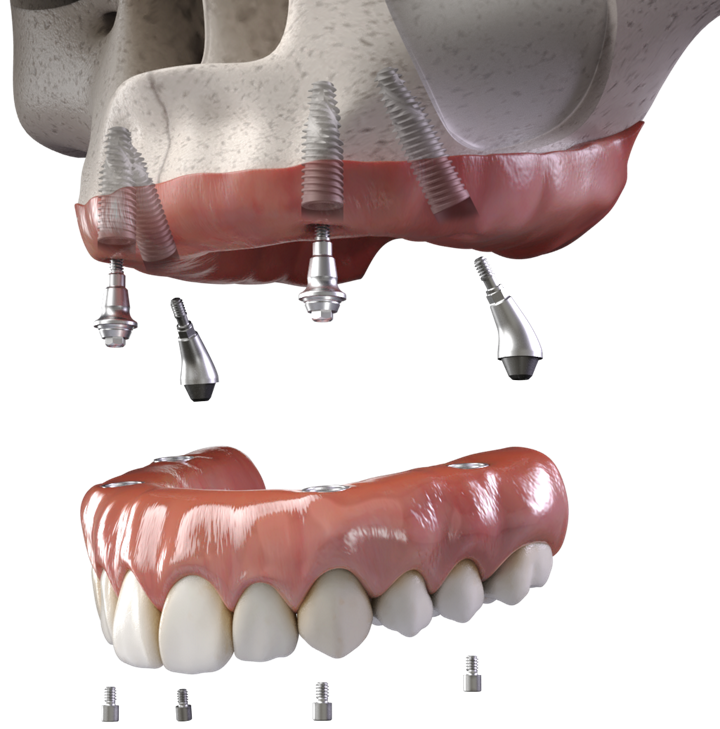 Immediate function resulting in shorter treatment times.
Tilted posterior implants minimizes the use of grafting procedures2.
Optimized implant design to achieve high primary stability in all bone types3.
The Neodent hydrophilic surface, Acqua has been designed for immediate access of blood to the implant surface.

Immediate natural-looking esthetics
A broad range of options of gingival height to cater to your patient's needs.
6 options for the straight abutment and 3 options each for the 17° and 30° angulated.

Immediate
peace of mind
One connection regardless of the diameters.
Unique connection combining platform switching associated with a deep 16° Morse taper including an internal indexation.
The Next Level of Immediate
Fixed Full-Arch
The Neodent® NeoArch® Grand Morse™ combines Neodent's technologies designed to enhance immediate full-arch rehabilitation. The Neodent Grand Morse stability, the Helix™ versatility, the Acqua surface predictability, and optimized Mini Conical abutment shape all combined, maximize Neodent NeoArch efficiency: one implant, one connection, one abutment.
Grand Morse connection: a stable and strong foundation designed for long term success. 
One prosthetic connection for all Grand Morse™ Implants: ease of use.
16º Morse Taper connection: designed for a tight fit for an optimal connection seal.
Platform switching morse taper connection: fulfils the platform switching concept.
Deep Morse taper connection: designed for optimal load distribution.
Internal Indexation: precise abutment positioning, protection against rotation and easy handling.

Acqua hydrophilic surface
Designed for high treatment predictability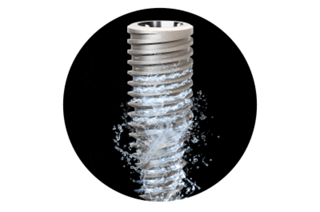 A UNIQUE PURPOSE
Creating new smiles everyday. 
Founded by a dentist for dentists, with the purpose of changing lives. Neodent is the 2nd largest dental implant company in the world which offers outstanding product performance with a proven track record of clinical success. Neodent's solutions focus on progressive treatment concepts, such as immediacy, which enables the advancement of dentistry and affordability to create new smiles every day.
2nd largest dental implant company*

Available in over 40 countries.

25 years of history

More than two decades focused on enabling implant dentistry.

Clinical trust: + 45K dentists

One of the largest network of dental professionals.

Clinical success

1.6M+ implants sold per year.*

Clinical proof

250+ studies
1Babbush CA. Post treatment quantification of patient experiences with full-arch implant treatment using a modification of the OHIP-14 questionnaire. J Oral Implantol. 2012 Jun;38(3):251-60.
2Block MS, Haggerty CJ, Fisher GR. Nongrafting implant options for restoration of the edentulous maxilla. J Oral Maxillofac Surg 2009;67:872–881.
3Steigenga J, Al-Shammari K, Misch C, Nociti FH Jr, Wang HL. Effects of implant thread geometry on percentage of osseointegration and resistance to reverse torque in the tibia of rabbits. J Periodontol. 2004;75(9):1233-41.
Straumann collects your information to facilitate the commercial relationship, contact you regarding future product offerings and promotion and all other permissible business purposes. Please see our Privacy Policy for more information.
By completing this form, you agree to receive email communications from Straumann.