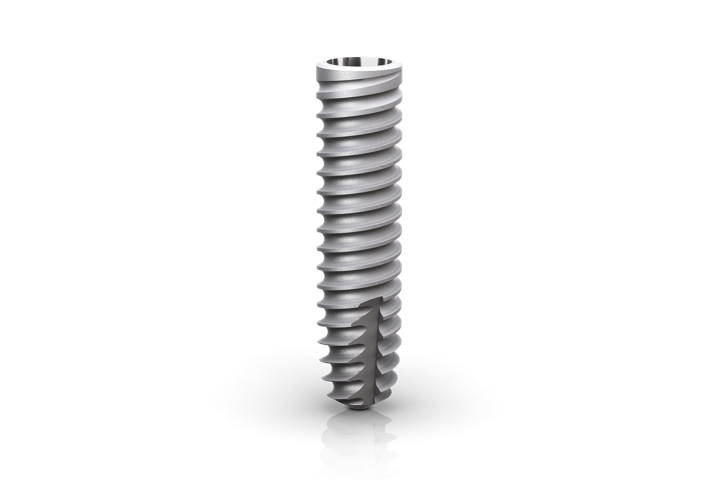 Facility
The solution for lateral superior treatment

2.9 mm diameter implant specially designed to provide a solution for narrow restorative spaces
Safety

Pure Cone Morse frictional lock connection for crestal bone preservation and bacterial seal



Stability

Cylindrical and narrow implant design.


Treatment

Recommended for lateral superior treatment.

Bone types

Universally suited for all bone types.

Prosthetics

Exclusive prosthetic abutment line

Compact surgical kit with optimized instrument line

Kit contains the tools and accessories required to place implants and related prosthetics.

Scientific Evidence - Peace of mind for you.  
Neodent implants delivered a 99.7% cumulative survival rate(1) in a retrospective study with 2,244 implants placed in 444 patients.
Portfolio
See all Smart Implants