A unique purpose
Creating new smiles everyday.
Founded by a dentist for dentists, with the purpose of changing lives. Neodent® is the 2nd largest dental implant company in the world which offers outstanding product performance with a proven track record of clinical success. Neodent's solutions focus on progressive treatment concepts, such as immediacy, which enables the advancement of dentistry and affordability to create new smiles every day.
2nd largest dental implant company*

Available over 40 countries

25 years of history

More than two decades focused on enabling implant dentistry

Clinical trust: 45K+ dentists

One of the largest network of dental professionals

Clinical success

1.6M+ implants sold per year

Clinical proof

250+ studies
Neodent® NeoArch®
Immediate fixed full-arch solution
Increasing expectations for shortened treatment duration represent a significant challenge for dental professionals especially in patients with anatomical deficiencies. The Neodent® Implant System offers an optimized solution for immediate fixed treatment protocols in edentulous patients. It allows to significantly improve patient satisfaction and quality of live by immediately restoring function and esthetics (1).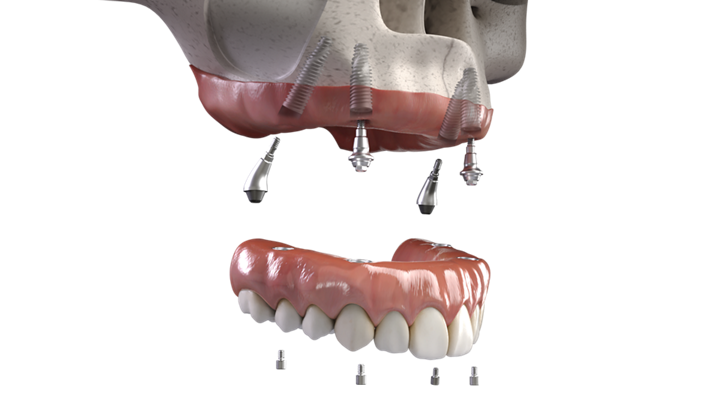 Immediate function resulting in shorter treatment times
• Tilted posterior implants avoid the use of grafting procedures
• Optimized implant design to achieve high primary stability in all bone types
• The Neodent® hydrophilic surface, Acqua has been designed for immediate access of blood to the implant surface
Immediate natural esthetics with versatile restorative options
• A broad range of options of gingival height to cater to your patient's needs
• 6 options for the straight abutment and 3 options each for the 17° and 30° angulated
Immediate peace of mind thanks to a stable foundation
• One connection regardless of the diameters
• Unique connection combining platform switching associated with a deep 16° Morse taper including an internal indexation
The next level of immediate fixed full-arch

The NeoArch® Grand Morse® combines Neodent's® technologies designed to enhance immediate full-arch rehabilitation. The Grand Morse® stability, the Helix® versatility, the Acqua surface predictability, and optimized Mini Conical abutment shape all combined, maximize NeoArch® efficiency: one implant, one connection, one abutment.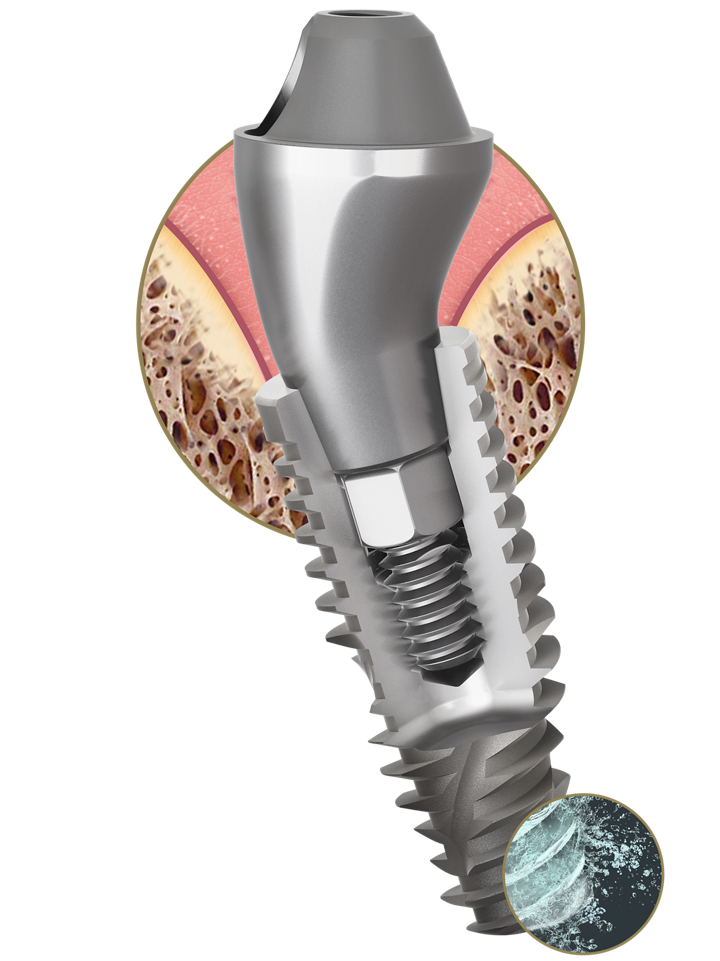 Grand Morse® connection: a stable and strong foundation designed for long term success.
One prosthetic connection for all Grand Morse® Implants: ease of use.

16º Morse Taper connection: designed to ensure a tight fit for an optimal connection seal.

Platform switching morse taper connection: fulfils the platform switching concept

Deep Morse taper connection: designed for optimal load distribution.

Internal Indexation: precise abutment positioning, protection against rotation and easy handling.

Surgical
Angled Mini Conical Abutment: immediate natural-looking esthetics

Grand Morse® Helix®: unbeatable versatility

Acqua surface: high treatment predictability
Prosthetic

Comprehensive restorative solutions: meet all patient expectations
Meet patient stability and comfort expectations thanks to comprehensive custom made milled frameworks for provisional or final restoration at the abutment level using a broad range of material and any workflows.
Straumann® CARES®/Createch Medical

Milling center solution
- Provisional fixed prosthesis
- Final fixed prosthesis

Straumann® M series/Zirkonzahn M4

In-house milling solution
- Provisional fixed prosthesis
- Final fixed prosthesis
 

Conventional manufacturing solution

- Provisional fixed prosthesis
Mini Conical temporary coping/Mini Conical distal bar coping

- Final fixed prosthesis
One Step Hybrid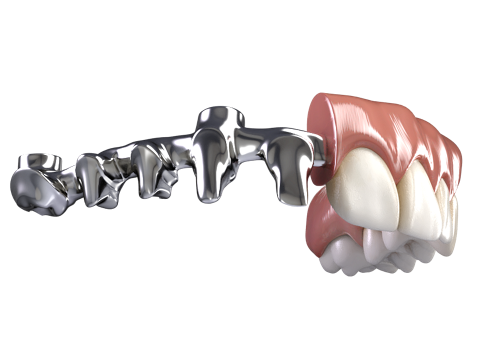 1. Sartori IAM, Latenek RT, Budel LA, Thomé G, Bernardes SR, Tiossi R. Retrospective analysis of 2,244 implants and the importance of follow-up in implantology. JRD (2014); 2(6):555-565

2. Coppedê AR, Bersani E, Chiarello de Mattos MG, Rodrigues RCS, Sartori IAM, Ribeiro RF. Fracture resistance of the implant-abutment connection in implants with internal hex and internal conical connections under oblique compressive loading: an in vitro study. Int J Prosthodont. 2009 May-Jun;22(3):283-6.
3. Bernardes SR, da Gloria Chiarello de Mattos M, Hobkirk J, Ribeiro RF. Loss of preload in screwed implant joints as a function of time and tightening/untightening sequences. Int J Oral Maxillofac Implants. 2014 Jan-Feb;29(1):89-96.
4. dos Anjos CM, Harari ND, Reis RSA, Vidigal Junior GM. Análise in vitro da infiltração bacteriana na interface de pilares protéticose implantes cone-morse / In vitro analysis of bacterial leakage at the interface between Morse taper implant platform and prosthetic abutments. ImplantNews. 2011 8(2):239-243.
5. Martin C, Thomé G, Melo AC, Fontão FN. Peri-implant bone response following immediate implants placed in the esthetic zone and with immediate provisionalization-a case series study. Oral Maxillofac Surg. 2015 Jun;19(2):157-63.
6. Barros RR, Novaes AB Jr, Muglia VA, Lezzi G, Piattelli A. Influence of interimplant distances and placement depth on peri-implant bone remodeling of adjacent and immediately loaded Morse cone connection implants: a histomorphometric study in dogs. Clin Oral Implants Res. 2010;21(4):371-8.
7. Castro DS, Araujo MA, Benfatti CA, Araujo Cdos R, Piattelli A, Perrotti V, et al. Comparative histological and histomorphometrical evaluation of marginal bone resorption around external hexagon and Morse cone implants: an experimental study in dogs. Implant Dent. 2014;23(3):270-6.
8. Novaes AB Jr, Barros RR, Muglia VA, Borges GJ. Influence of interimplant distances and placement depth on papilla formation and crestal resorption: a clinical and radiographic study in dogs. J Oral Implantol. 2009;35(1):18-27.
9. Sotto-Maior BS, Lima Cde A, Senna PM, Camargo Gde V, Del Bel Cury AA. Biomechanical evaluation of subcrestal dental implants with different bone anchorages. Braz Oral Res 2014; 28(1):1-7.
10. Sotto-Maior BS, Lima Cde A, Senna PM, Camargo Gde V, Del Bel Cury AA. Biomechanical evaluation of subcrestal dental implants with different bone anchorages. Braz Oral Res 2014; 28(1):1-7.
11. Sotto-Maior BS, Lima Cde A, Senna PM, Camargo Gde V, Del Bel Cury AA. Biomechanical evaluation of subcrestal dental implants with different bone anchorages. Braz Oral Res 2014; 28(1):1-7