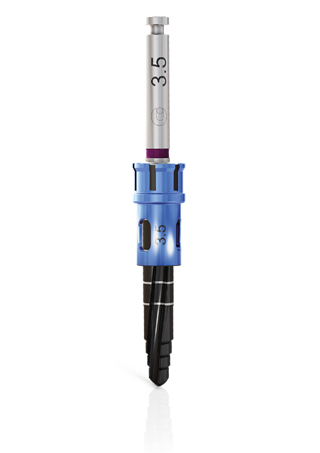 The surgical procedure for implant placement can be perceived as complex, especially when performed in the posterior regions with limited visibility, or in proximity with anatomical structures such as nerve canals.
The Neodent® Control System brings confidence and efficiency building trust during the surgical procedure.
CONFIDENCE FOR THE SURGICAL PROCEDURE
Neodent® Control System enables greater access to dental implant therapy by reducing clinicians' and patients' stress during operative procedures by controlling drilling depth.

- Protect anatomical structures by reducing the risk against overdrilling
- Master limited visibility due to adjacent teeth, limited mouth opening, blood and saliva.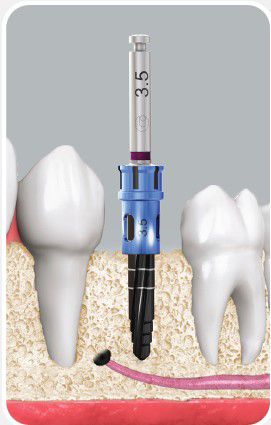 EFFICIENT SURGICAL SOLUTION
Neodent® Control System brings efficiency during the surgical procedure thanks to an intuitive and secure drill stop system enabling multiple uses with a user-friendly experience.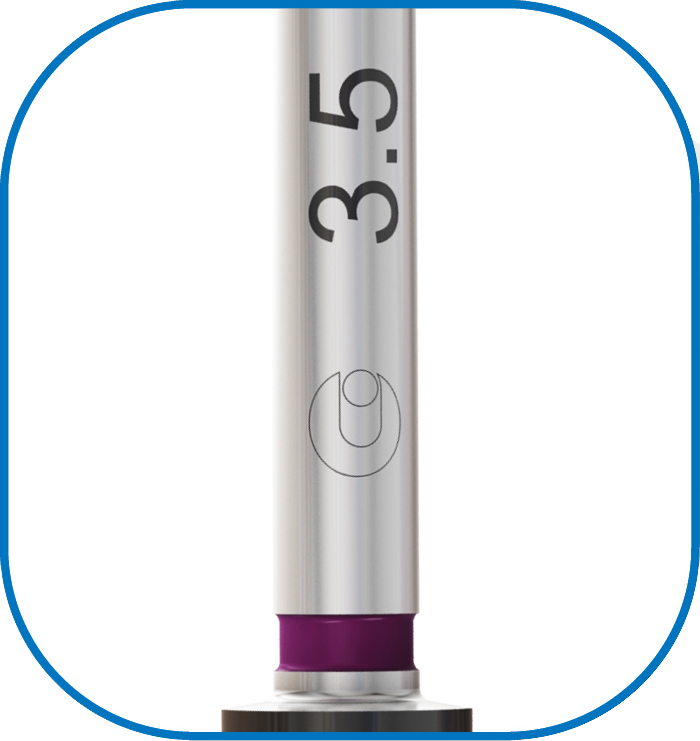 • Intuitive solution with a color code facilitating identification of the drill sequence, the diameter and length of the implant and the combination of drill stop and drill.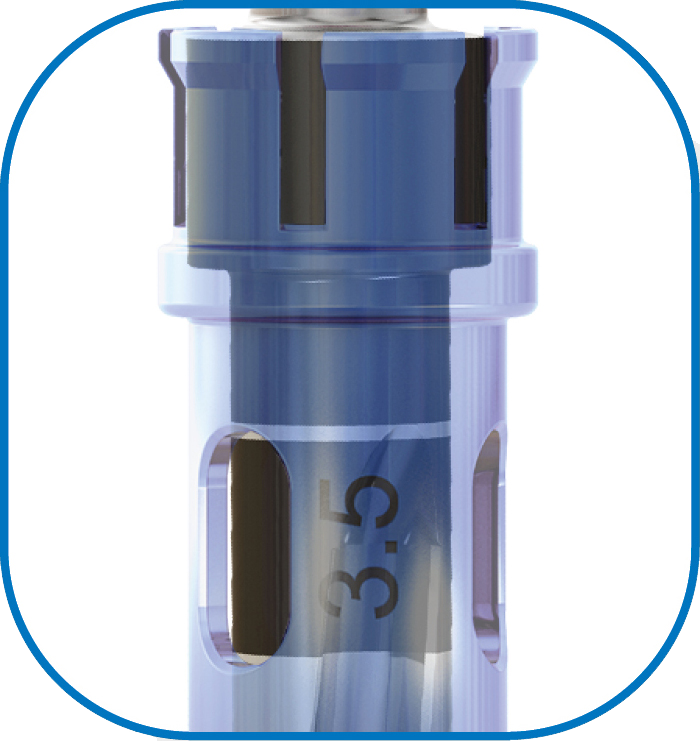 • Secure drill stop locking system for an easy and secure engaging into the drill.
• Multiple use of the titanium-made drill stops.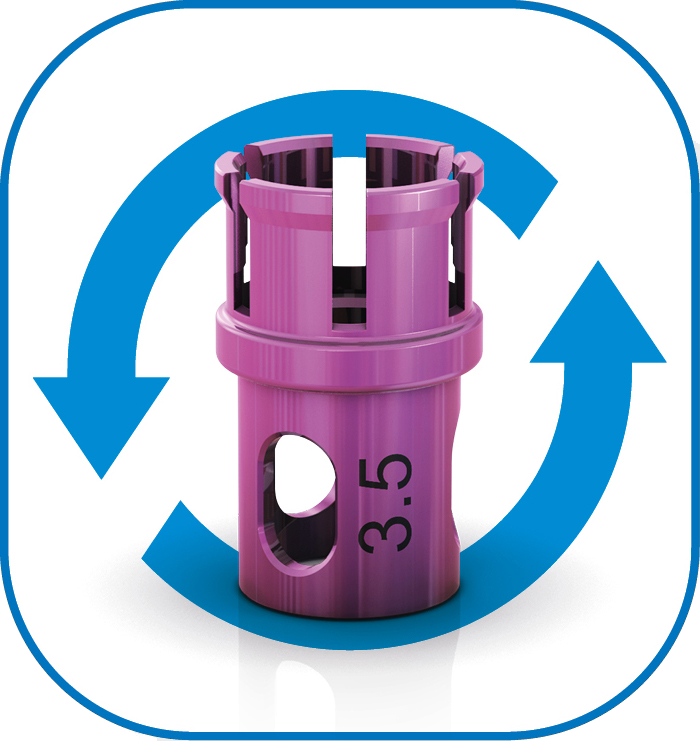 • User-friendly kit retentive system for a convenient and time-saving pick and drop mechanism.
Neodent® Color Code overview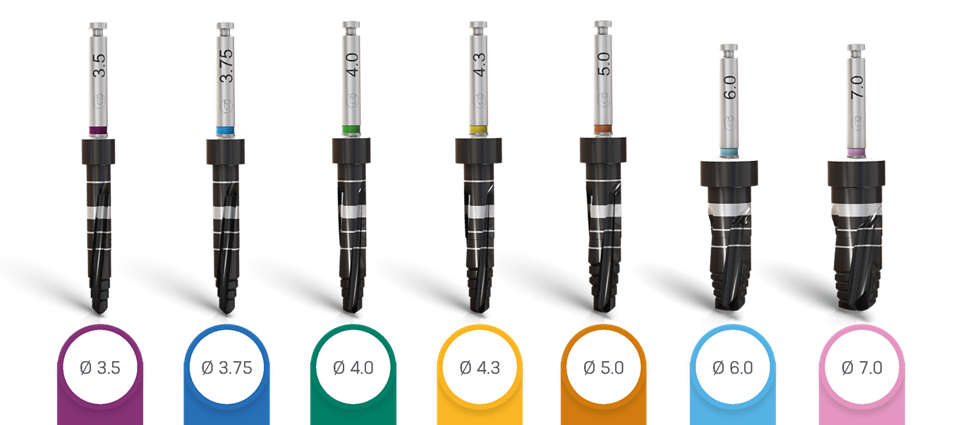 Color code according to implant length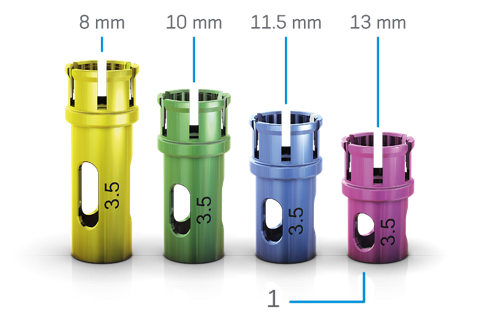 Compatible portfolio Helix GM® implants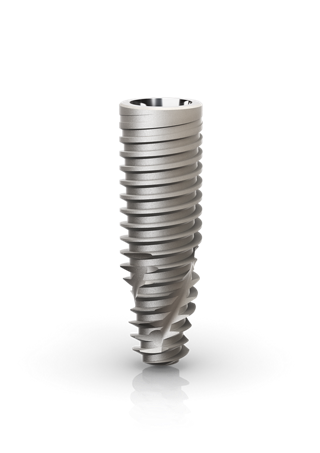 Diameter
Length
3.5
3.75
4.0
5.0
6.0
7.0
8
✔
✔
✔
✔
✔
✔
10
✔
✔
✔
✔
✔
✔
11.5
✔
✔
✔
✔
✔
✔
13
✔
✔
✔
✔
✔
✔